Microsoft staff brace for next round of layoffs – expected Thursday
Satya Nadella, axeman of the geeks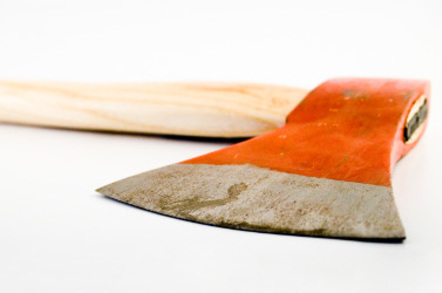 The coffee machines at Microsoft will be taking a hammering from nervous workers after a report that the company will lay off another tranche of staff on Thursday.
Back in July Microsoft announced it will lay off 18,000 employees in a reorganization lasting six months; 12,500 have since been shown the door, with the vast majority of the cuts coming from Nokia's ranks. Now, according to veteran Microsoft watcher Mary Jo Foley, the next round of cuts is looming this week.
When the redundancies were announced, CEO Satya Nadella said that they would be over by the end of the year. However, Microsoft may have decided to get the job done sooner rather than later – delivering some relief, perhaps, to staff anxious to find out whether or not they'll see in 2015 with a pink slip in hand.
With Nokia cut to the bone, the latest round of cuts is expected to impact all divisions within Microsoft. Presumably those people working on Microsoft's cloud businesses are the safest, given it's company's areas of focus, but there won't be many people who are 100 per cent sure that they won't be getting a call to visit HR and bring their keycard.
Foley also reports that Microsoft will slash its use of contractors as part of Thursday's layoffs, with as many as one in five freelancers being shown the door. While contractors can be cheaper than full-time employees, cutting their numbers will allow the firm to keep around some 'lancers around who have valuable experience or skills.
With this many layoffs, will politicians and tech giants in the US shift their positions on H1B visa rationing? Industry chiefs may struggle, politically, to ship in more foreign workers to tackle an apparent STEM worker shortage when bosses are laying off staff left, right and center in America.
As for the redundancies, Microsoft told El Reg that it doesn't comment on rumors or speculation. ®
Sponsored: Minds Mastering Machines - Call for papers now open