Massachusetts shoots down car dealers' Tesla-busting sueball
Court will allow flash motor maker to sell direct to punters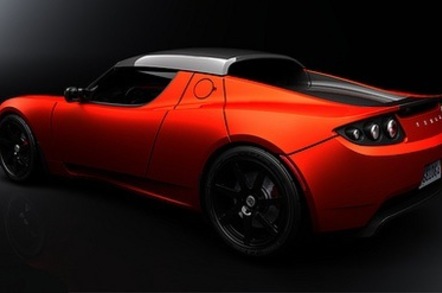 A court in Massachusetts, US, has ruled in favor of Tesla in a case that could have barred the company from selling its electric car in the state.
A judgment [PDF] from the state's Supreme Court upheld claims that Tesla was not subject to laws that protect car dealers.
A group of dealers had claimed that Tesla was in violation of provisions in the state's Consumer Protection Act, which dictates how manufacturers can deal with auto dealerships.
Because Tesla sells directly to people, rather than through a network of dealerships, the car floggers argued that Tesla was unlawfully operating in the state without a dealership license and in violation of restrictions on manufacturers owning a dealership.
Such laws have been used in other American states as justification for blocking the sale of Tesla cars. New Jersey, Texas and Arizona all require manufacturers to go through dealerships.
According to the supreme court in Massachusetts, however, the state's laws are designed to protect dealer franchisees from having to compete with their manufacturers for business. As the dealers never had a business relationship with Tesla, they have no grounds for suing the company.
The dealers' legal action ended up in the Supreme Court in Massachusetts after a lower court sided with Tesla.
"Chapter 93B is aimed primarily at protecting motor vehicle dealers from injury caused by the unfair business practices of manufacturers and distributors with which they are associated, generally in a franchise relationship," the supremes declared on Monday.
"We therefore affirm the judgment of the Superior Court dismissing the plaintiffs' action on the basis of lack of standing."
The move will come as a welcome bit of news for Tesla as the company is preparing to break ground on a major expansion. The firm said will get a raft of tax breaks from the Nevada state government in exchange for building its new battery factory near the city of Reno.
That factory is expected to cost the company as much as $5bn to construct and, when fully operational, will be capable of producing around 500,000 battery packs per year. ®
Sponsored: Webcast: Why you need managed detection and response