Huawei: There'll be BLOOD spilled in the smartphone sector soon
No economies of scale? Shut up shop and go home, Chinese firms tells rivals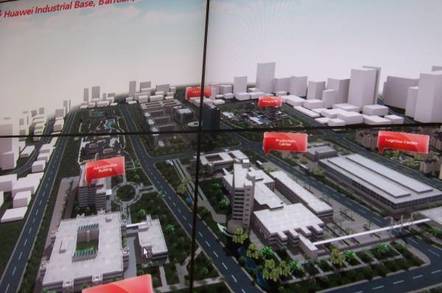 The smartphone stragglers are set to fall further behind the leading pack and some will likely crash and burn in the not-too-distant future, according to one of the device chiefs at Huawei.
Industry consolidation is inevitable, said Shao Yang, veep of marketing for the consumer business group at the Chinese giant, which is playing catch-up to Apple and Samsung in the global s'phone sales stakes.
"Some brands will disappear very soon," he told The Reg. "The next two years will be very important".
Shipments continue to grow, albeit not at the high double digit rate of recent years, but the market is dominated by Samsung and Apple which had a combined market share just above 37 per cent in calendar Q2.
Huawei sits some way behind but doubled sales last quarter to amass a 6.9 per cent share of the spoils, putting it ahead of Lenovo (5.4 per cent) and LG (4.9 per cent).
There are then a gaggle of other tier two and three vendors trying to stay in the game. Those players may not have the economies of scale needed to re-invest in next-generation features and designs that pull in the customers, Shao said.
"Companies, if they don't have huge volumes, [can't] support R&D, and products will be less competitive," said Shao.
Huawei predicted in 2012 it would be a top three player within three years, and is eyeing up on taking on the big two next.
Shao said Samsung had the "best" hardware, Apple the "best" software but Huawei, with its history based in telecoms networks kit provides the "best" connectivity.
But the firm knows this "challenging task" of getting to number one will be far greater - and declined to put a deadline date on when that could happen. ®
Sponsored: Minds Mastering Machines - Call for papers now open