Radio hams can encrypt, in emergencies, says Ofcom
Consultation promises new spectrum and hints at relaxed licence conditions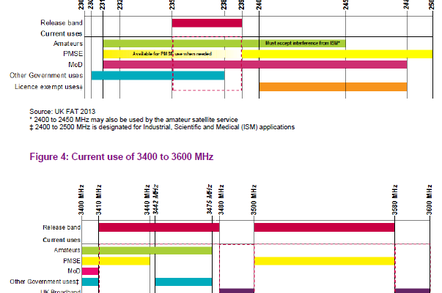 UK regulator Ofcom is looking for radio hams' opinions about proposed changes to spectrum and amateur licensing.
In exchange for giving up some spectrum, hams are getting access to new spectrum in the 470 kHz and 5 MHz bands that the Ministry of Defence is happy for them to use. Users of that spectrum will have to quit if the Ministry says they're causing interference.
Access to these bands has been made available by way of compensation after an April Ofcom decision to withdraw access spectrum in the 2350-2390 MHz and 3410-3475 MHz bands (access remains in the 2310-2350 MHz, 2390-2400 MHz and 3400-3410 MHz bands).
The 2350-2390 and 3410-3475 MHz bands will be auctioned.
Recognising the role of amateur radio users in emergencies, the consultation proposes changing the license condition that states that hams can only communicate with other hams. Where a license-holder is participating in a rescue operation (for example as part of the Radio Amateurs' Emergency Network, RAYNET) are allowed to talk to others, such as rescue teams, involved in an emergency operation.
Ofcom also proposes permitting encryption for hams involved in RAYNET operations. Currently, encryption is forbidden, which creates a problem if an incident commander asks for encryption.
The consultation also seeks comment on Ofcom proposals to add license conditions that ensure that a callsign assigned to an amateur radio club remains with that club; a relaxation of the requirement that amateurs are automatically revoked if they don't revalidate their licenses every five years; and the relaxation of the demand that users transmit their callsigns every 15 minutes.
The consultation is available here. ®