Big Blue bludgeons its way to top of software-defined storage kingdom
IBM accepts crown from storage beancounters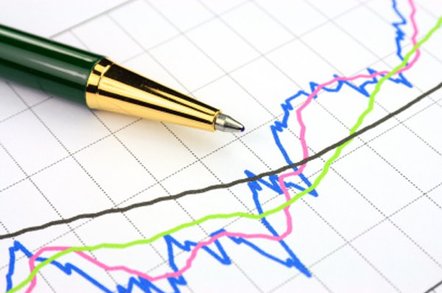 IDC has ranked IBM as the top supplier of Software-Defined Storage Platforms (SDS-P) in its second quarter 2014 Worldwide Storage Software Qview survey.
IDC says SDS-P is "a new functional market added to the total storage software market that covers block, file, object, and/or hyper-converged software offerings that enable the creation of a storage system."
It's a platform that delivers "the full suite of storage services via a software stack that uses (but is not dependent on) commodity hardware built with off-the-shelf components."
Total revenues for storage software in the quarter were nearly $3.8bn, a 6.3 per cent increase year-on-year. The leading storage software suppliers in the quarter, by revenue, were:
EMC at 25.9 per cent
IBM at 16 per cent
Symantec at 13.3 per cent.
IDC tracked several categories of storage software:
Data protection and recovery - $1.45bn; an increase of 10.2 per cent year-on-year
Storage and device management - $708m; up 4.1 per cent year-on-year
Storage infrastructure - $448m; up 10.8 per cent year-on-year
Software-defined storage platforms - about $133m; 3.5 per cent of the market and which "grew more than 15.7 per cent during the quarter.
IBM was the leading ranked supplier in the SDS-P segment and listed some of its products:
Elastic Storage - the rebranded GPFS parallel file system
SAN Volume Controller (SVC)
Virtual Storage centre, which includes SVC and provides "capabilities for storage management such as backup, restore, and visual administration
In a prepared remark Jamie Thomas, general manager, for Storage and Software Defined Systems in IBM's Systems and Technology Group, said; "IBM Software Defined Storage capabilities are providing clients with the kind of scalability and fast data access their customers, employees and partners are not just demanding, but expecting."
If server SAN, hyper-converged system storage and object storage software revenues increase then the rankings in the SDS-P segment could see interesting changes.
Find out more about IDC's ww-w storage software QView here. ®
Sponsored: Minds Mastering Machines - Call for papers now open