China, clouds, to kill data centre tech market growth
China, cloud operators and software-definers about to cannibalise shrinking market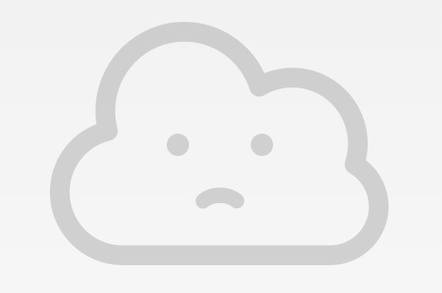 China's data centre kit-providers will take two per cent of the global market from current suppliers, according to newly-released Gartner research titled "Four Highly Disruptive Factors Will Challenge the Survival of Incumbent Data Center Market Vendors."
Gartner says China will advance because it is "buoyed by deep resources" offers "increasingly respected brands (such as Alcatel Lucent/Huaxin, Huawei and Lenovo)" enjoys good relationships with Taiwanese original design manufacturers, access to local manufacturers and has a nice well of local anti-US sentiment to tap.
That confluence adds up to two per cent of the global bit barn kit market moving to the Middle Kingdom by 2017, which may not sound like much. But if one considers volatility in such markets, things look less pleasant for non-Chinese vendors. As we've chronicled previously, UK server sales may have risen eight per cent in Q1, but they then fell by the same amount in the next quarter.
China accounts for two of the four disruptors Gartner identifies, namely a Snowden-driven nationalistic tinge to procurement policy that sees local providers favoured. China-led Asian innovation efforts will also give the market a shake, drawing its centre of gravity Eastwards. That Asian nations are digitising services fast will help to accelerate this trend.
If that's not bad enough, Gartner also says that move to building applications for delivery from the cloud cuts off another opportunity for conventional data-centre kit-makers because such apps will run on public IaaS and PaaS platforms, not on on-premises servers. "Traditional vendors," the report says will "find it increasingly hard to compete", as those designing kit with the OpenCompute and Project Scorpio templates scoop up cloud providers' business.
"While margin compression in servers will be limited because of already low margins today, storage and, to a greater extent, networking will suffer greater erosion due to their very large current margins."
The fourth disruptor is what Gartner calls "throw the first punch" vendors who set out to disrupt existing markets. Such vendors purvey technologies including "software-defined networking (SDN) and software-defined storage, network function virtualization; extreme low-energy processors; and hyperconverged systems."
One scenario Gartner offers is as follows:
"Amazon could decide to offer its own branded servers, storage, network and infrastructure software products to enterprises for installation on-premises. It has technology, scale, brand and the beginnings of a channel, as well as a history of disrupting established markets."
Here's another throw the first punch scenario:
"Another possibility would see Microsoft attempting to stop Cisco's incursions into its collaboration business, by bundling a full SDN stack with Windows Server, and by certifying multiple ODM/whitebox switch vendors' products. Hardware and integration would be provided by channel partners. Based upon current volume, white-box pricing of less than $60 per 10 Gbps port, these products would likely sell for less than 50% of Cisco's offerings, effectively resetting buyers' expectation for network product pricing. Other network vendors would be collateral damage."
Microsoft aggressively undercutting a market and loosing its massive channel to dot he dirty work? There's nothing particularly new about that! Although Gartner's other points look well-made: the kit that goes into data centres is changing, and fast. Plenty of incumbets vendors are, however, getting ready for the move. Dell gets white box networking, EMC and VMware get hyperconvergence. HP and IBM have positions in virtual storage.
Whether any are truly ready for China is another matter entirely. ®
Sponsored: Minds Mastering Machines - Call for papers now open