Let XKCD's Randall Munroe satisfy your curiosity in this excerpt from his book, What If
Just how much force power could Yoda really exert?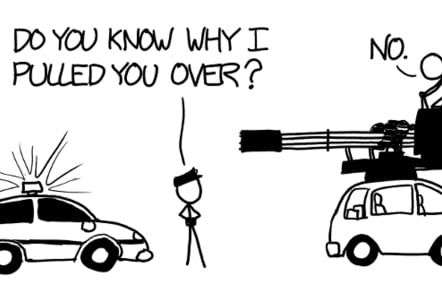 Read an extract of the book that's hit the top of the New York Times and the Sunday Times bestseller lists this weekend - What If: Serious Scientific Answers to Absurd Hypothetical Questions by XKCD's Randall Munroe. The science-inspiring missive was reviewed by El Reg here, now read Munroe's answer to the question of how much force Yoda really has ...

Author
Randall Munroe
Title
What If: Serious Scientific Answers to Absurd Hypothetical Questions
Publisher
John Murray
Price
£14.99 (Hardback), also available in ebook
More info
Publication web site
Sponsored: Detecting cyber attacks as a small to medium business