Google to startup kids: Pssst, try our CLOUD ... the first $100K is FREE
Dangles credit, support at cash-strapped companies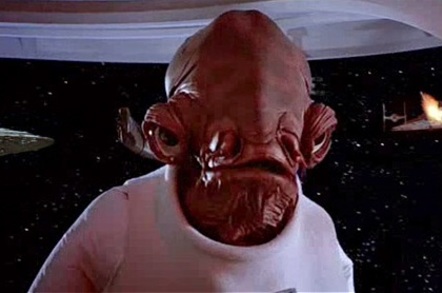 Google is offering startups a cool $100,000 in credit if they're willing to power their apps using the Chocolate Factory's cloud services, rather than the competition's.
The online advertising giant launched the new program, dubbed Google Cloud Platform for Startups, at its Google for Entrepreneurs Partner Summit in Mountain View on Friday.
"This offer supports our core Google Cloud Platform philosophy: we want developers to focus on code; not worry about managing infrastructure," Google's Julie Pearl said in a blog post. "Starting today, startups can take advantage of this offer and begin using the same infrastructure platform we use at Google."
Naturally, a startup that takes Google up on its offer will be far less likely to migrate its backend infrastructure to a competitor such as Amazon Web Services (AWS) or Microsoft Azure later, once its own code is sprinkled liberally with calls to Google's APIs.
The $100,000 cloud credit is good for one year, and program participants can mix and match from any of Google's services, including App Engine, Compute Engine, Cloud Storage, Cloud SQL, BigQuery, Google's translation and machine-learning APIs, and more.
Google is also throwing in 24/7 phone support and "office hours," which it describes as "1:1 technical architecture reviews with Cloud Platform solutions engineers."
There are a few catches to the offer, though. First, it's only good once. Companies that have received previous Cloud Platform credits need not apply.
Second, it's only for real startups. To qualify, a company must have received less than $5m in funding and earn less than $500,000 in annual revenue.
Finally, companies can't apply for the program on their own. Google only wants to work with approved accelerators, incubators, and venture funds, and it has asked startups to contact whichever one they're working with if they'd like to participate.
Pearl said Google is working with more than 50 global partners to provide the offer, but if a startup is working with a fund, incubator, or accelerator that isn't involved, it can contact Google by email to get its partner added to the list. ®
Sponsored: Minds Mastering Machines - Call for papers now open