Slough isn't fit for humans now, says Amazon. We're going to Shoreditch
Come friendly bombs, which are on Prime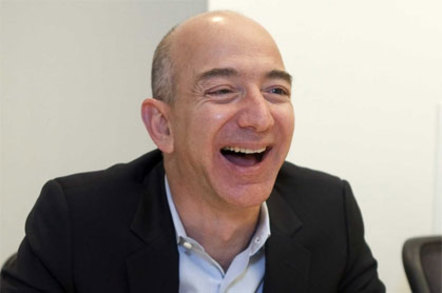 Amazon has decided to say goodbye to the dismal satellite town Slough and moved its British HQ to the heart of trendy Shoreditch.
The giant etailer decided to leave the Slough of Despond after signing a deal with the developer Brookfield which will see it become the major tenant in the £500million Principal Place building, which sits just north of Liverpool Street Station, handy for Shoreditch High Street.
Eventually, Amazon will cram some 5,000 staff into its 15 stories.
Neatly dodging the question of whether this means Amazon will ever pay any serious amount of corporation tax in the UK, Christopher North, managing director of Amazon.co.uk, said:
"We have already invested over £1 billion and created more than 7,000 permanent jobs across the UK. To support our continued growth in the UK, we have secured this building giving us the capacity to hire thousands of new employees in London."
Amazon is expected to move into its new home in 2016.
The Mayor of London, Boris Johnson, passed on his congratulations on Amazon's move from Slough and said:
"I am very pleased that Amazon have confirmed their intention to create thousands of new jobs at a new base in east London. We are proving time and again that we have the right places and people to support this vibrant sector."
All of which reminds us of a Betjeman poem:
Come friendly bombs and fall on Slough! It isn't fit for humans now, There isn't grass to graze a cow. Swarm over, Death!
Which is probably what its famously unhappy employees wish would happen to Amazon. ®
Sponsored: Minds Mastering Machines - Call for papers now open