Headhunters on the, er, hunt for Andy Hunt's successor
EMEA channel veep hits the EJECT button, off to pursue interests'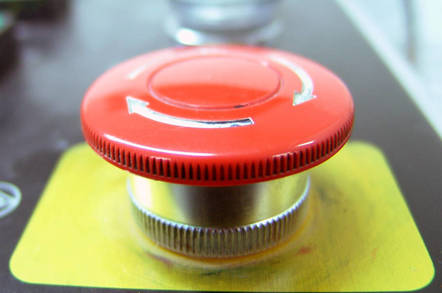 Headhunters are scouring the industry to find a successor to VMware's veteran EMEA partner veep Andy Hunt who is set to split in the not-too-distant future.
The main man turned up at the virtualisation vendor's den at the start of 2003, meaning that when he leaves he'll be one of the longest serving senior channel execs in the region.
In a statement sent to El Chan, the company confirmed Hunt's exit "over the coming weeks, saying he is off to "pursue personal interests".
Then came the typical gushing corporate stuff, thanking the exec for his "relentless energy" and offering up good wishes for the future.
"An ongoing search is open to replace him. In the meantime day to day activities will be coordinated by Jürgen Kühlewein, senior director, EMEA channel & general business."
Untypically for vendor departures, VMware's great unwashed in the UK partner community has lined up to say only positive things about Hunt, using terms including channel advocate with abundant measure.
"He will be missed by the [channel] community. VMware is one of the better organisations to partner because they don't do much direct business and he [Hunt] actually listened to us and acted upon feedback".
Worldwide, VMware transacts roughly 85 per cent of revenues via channel partners and in the UK that figure is closer to 98 per cent.
For a company that lives or dies by its partner base, VMware will be taking extra care to select the next person for Hunt's role. ®
Sponsored: Minds Mastering Machines - Call for papers now open