Speaking in Tech: On iPhone 6 - 'If you make big-*ss phones, you'd better make 'em usable'
Tim Cook's streaming problems... Apple obviously wasn't using elastic resources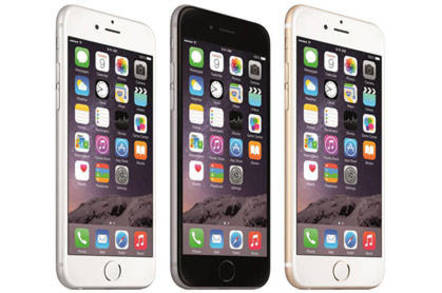 Podcast

It's the Apple iGasm edition. Join Greg Knieriemen and Ed Saipetch, hosts of our weekly techcast, with their guest Joe Onisick, technical marketing engineer at Cisco to chew on Apple and Cisco's ACI and troubling questions including "Are my hands BIG ENOUGH not to be made to look stupidly tiny by this phone?".
(This week co-host Sarah Vela is away bear hunting.)
Eddie dreams of Apple Watch (1:00)
Potty monitoring (2:25)
iPhone goes big (4:30)
Side-swiping (5:35)
Bonus Chinese translation (7:21)
Cisco ACI begins to ship (8:50)
Pimping at VMworld (10:10)
CenturyLink sniffing around RackSpace (15:00)
Apple Pay: NFC for real now? (27:35)
iPhone Gold bling (29:35)
Apple and predictive health analytics (30:30)
Content is king (33:00)
Home automation (34:50)
Listen with the Reg player below, or download here.
Podcast Subscriber Links
Subscribe through iTunes
Subscribe through Google
Subscribe through Stitcher
Feed URL for other podcast tools – Juice, Zune, et cetera: http://nekkidtech.libsyn.com/rss
Sponsored: Becoming a Pragmatic Security Leader