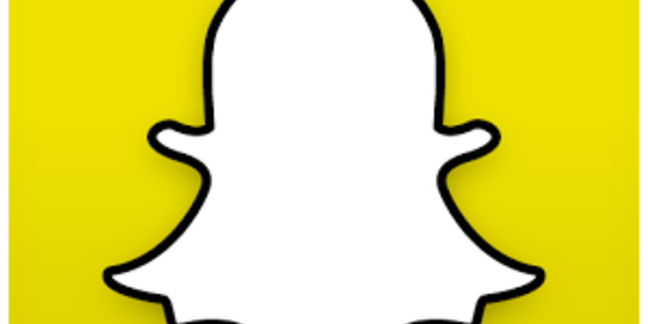 Snapchat has settled its Facebook-like row with Reggie Brown, accepting his role in setting up the internet startup.
Brown had sued founders CEO Evan Spiegel and CTO Bobby Murphy last year, claiming that Snapchat had been his idea when he was their roommate at Stanford and they forced him out of the burgeoning firm before the disappearing photo app became popular.
In a statement cleverly released as the whole tech world is distracted by shiny Apple stuff, Snapchat said it had resolved all aspects of the dispute between the Stanford roomies, including Brown's lawsuit, but did not reveal the terms of the agreement.
However, it appears that eating some humble pie was part of it, as the statement also acknowledged Brown's part in the founding of the firm.
"Reggie Brown originally came up with the idea of creating an application for sending disappearing picture messages while he was a student at Stanford University. He then collaborated with Spiegel and Murphy on the development of Snapchat during its early and most formative days," the statement admitted.
Founder Spiegel also said in the statement that the firm "appreciated his work in getting the application off the ground".
The firm had previously alleged that Brown's claims were groundless and had tried to stop him from talking about the case in the media. ®
Sponsored: How to simplify data protection on Amazon Web Services