Show us your Five-Eyes SECRETS says Privacy International
Refusal to disclose GCHQ canteen menus and prices triggers Euro Human Rights Court action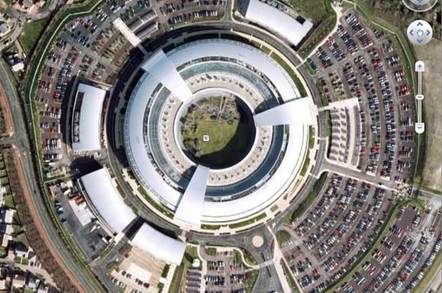 Privacy International has taken the "Five-Eyes" spying issue to court, filing a demand that the agreements between participant countries – the US, the (currently) UK, Canada, Australia and New Zealand – be made public.
As its filing states, the court action follows a freedom of information (FOI) request for information about the UK's GCHQ, which Privacy International filed mainly with the aim of getting a rejection. That FOI request was rejected (as the privacy group knew it would be) because GCHQ is specifically exempted from FOI laws. Similar requests were filed and turned down in the other four countries party to the "Five-Eyes" agreements.
As the group explains, "Privacy International has asked the European Court of Human Rights to rule that intelligence agencies should not be entitled to keep the details of such arrangements hidden from the public."
With its FOI rejection in hand as a trigger, Privacy International has named the United Kingdom as its respondent (since of the five, only the UK is subject to the European Court of Human Rights, ECHR).
Its filing is based on Article 10 of the European Convention of Human Rights, which covers a qualified right to receive information. The group argues that case law has since demonstrated the Article "includes the right to require an unwilling public authority in some circumstances to disclose information". ®
Bootnote: The Register clearly lacks Privacy International's FOI skills. It would never have occurred to us to include "The current menu and price list for any restaurants, canteens, cafes or other food service providers that operate within any GCHQ controlled building" in a request. ®
Sponsored: Becoming a Pragmatic Security Leader