FTC: We didn't robocall you and thousands of others asking for bank details. IT'S A TRAP!
Feds shut down website posing as official program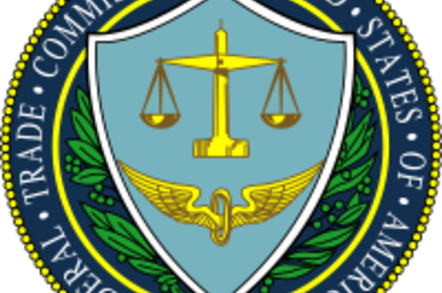 The FTC says it has shut down a massive robocall operation that gathered personal information and bank account details on thousands of people.
The US watchdog claims a company operating under the name The Cuban Exchange used a combination of calls and fake websites to pose as an "FTC refund" site in order to harvest account information from users.
According to the FTC, the biz made robocalls that told 13,000 victims they were eligible to receive a refund from the commission. The calls were further legitimized by posing as an official FCC toll-free number on caller ID services. Those who visited the site referenced in the call were then instructed to provide personal information and bank account numbers, which were then harvested by the alleged scammers.
In its complaint, the FTC charged that the company had misled Americans by claiming affiliation with the watchdog and promising to process and pay out refunds on behalf of the commission. Additionally, the company was charged with violating the national Do Not Call number registry on some of those it contacted.
An order from a district court has since shut down the site and barred the company from placing any further robocalls.
"When the Federal Trade Commission returns money to consumers who have been ripped off, it doesn't use robocalls, and it certainly doesn't ask them to provide personal financial information," FTC bureau of consumer protection director David Vladeck said in announcing the order.
"To anyone breaking the law by making illegal robocalls, transmitting phony Caller ID information, or impersonating a federal agency, we have two words for you: Stop now. The real Federal Trade Commission will come after you."
As these scams have been going on for a number of years, it's worth pointing out once more that official government agencies don't conduct official business via unsolicited calls or emails, and if you're unsure about the authenticity of a notice you should go ahead and look up the actual contact numbers and addresses rather than reply directly or follow links in the emails. ®
Sponsored: Becoming a Pragmatic Security Leader