Carphone Warehouse, Dixons return from honeymoon with injured numbers
Exec snaps back: Dixons Carphone is 'in excellent shape'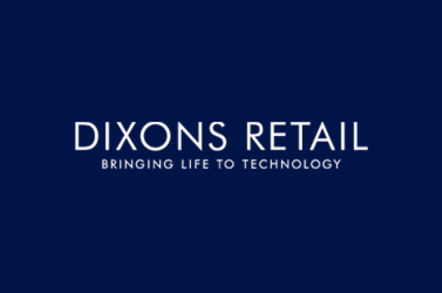 The marriage between Carphone Warehouse and Dixons is already affecting one partner's career, with the mobe peddler reporting a disappointing 17 per cent fall in revenue.
The two firms announced a £3.8bn merger just over a month ago, with stock market trading beginning on 7 August.
But the happy couple's first quarter numbers have revealed that both partners have taken a knock.
Dixons Retail also saw a 1 per cent fall in year-on-year revenues, although it said like-for-likes sales had increased by 4 per cent in the UK and Ireland, with the success driven by the World Cup. Sales had also risen by 1 per cent in Scandinavia and 6 per cent in Greece.
Carphone Warehouse saws its like-for-like sales plunge by six per cent, which it blamed on "a particularly strong performance in the prior year", when sales grew by 13 per cent, and "difficult market conditions in Spain".
Nonetheless, Sebastian James, group chief executive, hailed the results as a small victory.
"I am pleased to report a good start to the year and to our new shared enterprise.
"Dixons Carphone looks to be in excellent shape to tackle the perpetually shifting sands of the market and to achieve its goal of improving our customers' lives through technology."
Dixons Carphone will join the FTSE 100 on 22 September, which the boss said was a "a good sign of momentum and belief in our shared future". ®
Sponsored: Beyond the Data Frontier