Applelutely fappulous: Fashionistas bow down before the JESUS PHONE
iHope my bum doesn't look big in this iWatch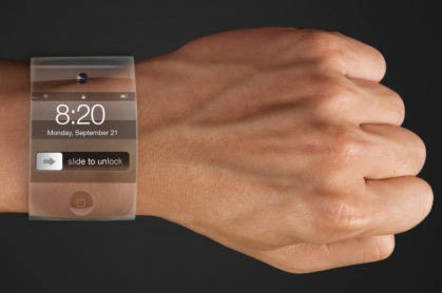 Fashionistas are a rare sight at tech events, where the level of stylishness on display tends to be more dowdy bore than haute couture.
But that could be set to change following Apple's decision to welcome the fashion set into its fruity fold for the very first time.
Cupertino has invited a number of trendy folk to a not-so-mysterious press event tomorrow, where it will probably unveil the iPhone 6. Judging by the fact its also asked a load of cloth botherers along for the first time, Apple also looks likely to unveil a wearable device of some kind.
In a scrabble for answers, Reuters bypassed the usual tech experts and decided to ask Lea Goldman, features and special projects director for Marie Claire magazine, about what Apple will show us tomorrow.
"I assume it's because they are unveiling a wearable," she said. "This suggests Apple is serious about tapping into the fashion world, which often sits on the sidelines."
In another first for the tech world, industry analyst Lauren Indvik, editor in chief at the website Fashionista, also unleashed her own opinion on Apple's game plan.
"It confirms that they have a play in wearables and that they want to appeal to the fashion world, and not just technology consumers," she opined.
Apple has been frantically trying to get in with the cool kids for ages now, giving jobs to fashion folk such as Patrick Pruniaux, who worked as Tag Heuer's vice president of global sales and retail, and Angela Ahrendts, formerly chief executive of Burberry.
According to 9to5Mac, Apple has already sent out a version of the iWatch SDK to developers. As well as looking nice, the iWatch is expected to offer various ways for fanbois to track their health and could even have its own app store.
Are you a fashionista? Get below and let us know what you think of Apple sucking up to the rag trade. ®
Sponsored: Beyond the Data Frontier