Even better than the iThing: Apple's Cook is strictly pro Bono
Auggh! My heart! Thank god my readouts are fed straight to the Mayo clinic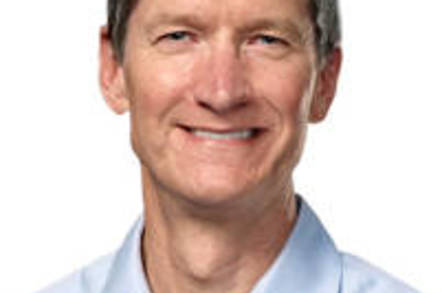 Apple CEO Tim Cook will be joined on stage tonight by new allies including preposterous boy band U2.
The rumours resurfaced despite apparent denials from the band's spokeswoman last week. The band, fronted by Bono, declined to comment further.
Rumours in the Applesphere suggest the fruity firm will break out the Mayo to discuss its new health apps, which it hopes fanbois will use to track their every step, breath or heartbeat.
Healthcare biz Mayo Clinic is also expected to show up and reveal how Apple's new Health app could allow users to beam their data back to a medical centre, helping doctors keep abreast of their condition.
According to the New York Times, U2 are also playing at the event and will have some sort of involvement in whatever new iThing the fruity firm announces. This is expected to have some sort of connection with the band's new album, which will come out later this year, and could be connected to iTunes-like streaming service from Apple.
Having signed up headphones makers Beats and its blingy CEO Dr Dre, it would appear more than likely that Cupertino is planning some sort of attack on the music world, which is shifting over to streaming services like Spotify rather than buying tracks on iTunes.
Of course, no one outside the Cult of Cupertino really knows what on earth Apple is planning to announce tonight, although most people agree there will probably be two different sizes of the iPhone 6 and perhaps the fabled iWatch.
In our exclusive poll of fanbois, El Reg revealed that the most popular thought about what would be unveiled tonight was: "I'm sorry, you assumed I even care".
If you cared enough to reach the bottom of this article, you may be one of the second largest cohort which believes Apple is about to unveil "two new phones, a watch, and unicorns for all". ®
Sponsored: Webcast: Why you need managed detection and response