Apple inhales DRUGSTORE deals on iPhone payment system, says report
Walgreens and CVS expected to accept mobile purchases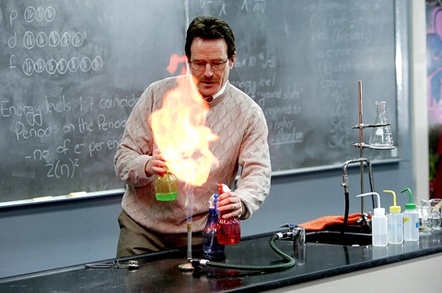 That leaking tap at Cupertino refuses to be jammed ahead of Apple's 9 September launch of new iThings. The latest speculative report says that the fruity company has inked iPhone payment agreements with CVS and Walgreens - the two biggest pharmacies in the US.
According to Re/Code, which cites a source briefed on the plans, details will be revealed on, er, Tuesday.
But then, as we've seen already, it would seem Tim Cook has very few surprises to magic out of his hat on 9 September.
We learned about the proposed iPhone payment system in the summer when it was reported that Visa and Apple were locked in talks.
Last week, other credit and debit card bigwigs, including American Express, were name-dropped by an insider.
By Thursday, the New York Times had reported that Apple's latest product launch would include two versions of the iPhone and - at last - an iWatch.
As for the drugstore deals Apple has reportedly struck with CVS and Walgreen, your correspondent can't help but point readers at Cupertino's HealthKit system.
Apple, in an update to its the latest version of its licence agreement, recently told iOS app developers that they will be locked out from allowing sensitive health data to be slurped by third parties.
Presumably, this will extend to US pharmacies who have a payment deal with Apple. But how smart will the iPhone be in linking data between, say an asthmatics' inhaler purchase and the health apps that individual has on their device? Or will HealthKit be completely walled off from Apple's payment system?
Wade in with your thoughts. ®
Sponsored: Beyond the Data Frontier