Size matters – how else could Dell squeeze 15 million pixels into this 27" 5K monitor?
With redesigned Latitudes and OptiPlexes to plug into it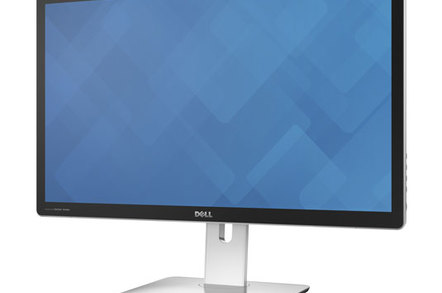 When it comes to pixel size, monitor designers boast about who has the smallest. The new Dell UltraSharp 27-inch display has the smallest of the lot.
The ultra HD 5K monitor is the world's first screen with a 5120 x 2880 pixel resolution. That's 218 pixels per inch. That may sound a way off the LG G3 phone which offers 534 PPI, but there is a huge difference between a high resolution on a 5.5-inch screen you hold close to your face and a desktop display.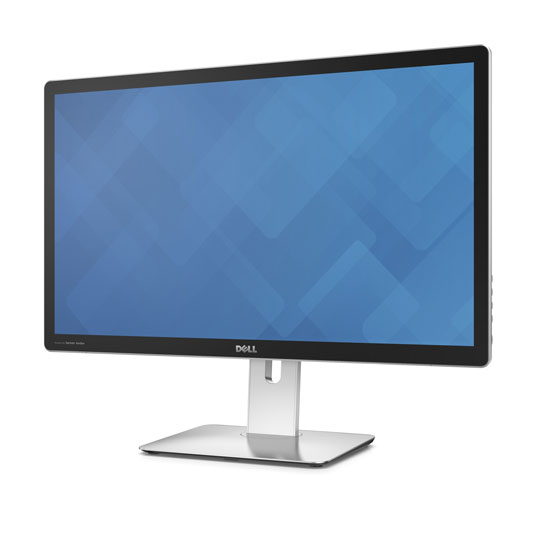 With 14.7 million pixels, there is a lot of data to move around, and it will be a challenge for anything but the most powerful graphics cards as it has almost twice as many pixels as a 4K screen. The monitor has dual DisplayPort 1.2 sockets.
The monitor also has two 16W integrated Harmon Kardon speakers built in, six USB ports and a media card reader. No price has been announced but $2,500 (£1,500) has been suggested.
Dell has also announced completely redesigned Latitudes and OptiPlexes computers: the Latitude 7000 two-in-one detachable tablet-laptop series; the Latitude 3000 and 5000 laptop series; the Latitude 14 rugged laptop; and the OptiPlex 9020 and 3020 micro desktop PCs. Dell also introduced its Chromebox and Chromebox for Meetings computers.
The Latitude 13 7000 Series is an Ultrabook and a detachable tablet with a 13.3" display. There is also a new small machine called the Latitude 12 5000 which is 20 per cent thinner than the previous model. It also offers all-day battery life with a four-cell battery, enhanced materials for durability and enterprise-class support and services.
For the outdoor types, the Latitude 14 rugged lappie is built to last, apparently. It can, we're told, withstand high temperatures using fourth-generation QuadCool thermal management. With a 14" outdoor-readable display, everything can be seen clearly in bright and low light conditions, and because it has a standard resistive touchscreen, the gloves can stay on.
The new OptiPlex 9020 and 3020 micro-PC chassis has a capacity of only 1.2 litres, 67 percent lower than Dell's smallest desktop form factor. Dell is aiming the kit at point-of-sale terminals, but there may be a play for media-streaming gear.
The OptiPlex 9020 and OptiPlex 3020 micro-PCs are available now, the Latitude 5000 Series will be available from late September in the UK, the Latitude 13 7000 Series two-in-one will be available mid-October in the UK, and the fancy 5K Monitor at the end of the year. ®
Sponsored: From CDO to CEO