Jony and Marc sitting in a tree ... let's design Apple iThings, BUDDY
Ive on pal Newson: 'We enjoy working together so much'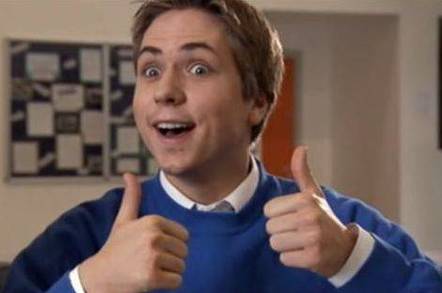 Apple's design guru Jony Ive has hired a close friend to join his team in Cupertino.
Marc Newson, who has previously worked with Ive on a number of designs for the fruity firm, will be based in Blighty and regularly jet out to California, Vanity Fair reported.
The Hollywood-schmoozing magazine quoted Ive bigging up his chum and confirming the new recruit at Apple:
Marc is without question one of the most influential designers of this generation.

He is extraordinarily talented. We are particularly excited to formalise our collaboration as we enjoy working together so much and have found our partnership so effective.
Newson then chimed in with his own version of what the bromance with Ive means to him.
"I'm full of admiration and respect for the extraordinary design work that has been produced by Jony and the team at Apple," he said.
"My close friendship with Jony has not only given me a unique insight into that process, but the opportunity to work together with him and the people that have been responsible. I am enormously proud to join them."
The design love-in comes after the men worked with U2 frontman Bono on an $26.2m auction for charity RED, which helps battle AIDS in Africa. ®