'Everywhere I look ... it's bad': HP claims email shows Autonomy CFO panic, pre-buyout
Lynch, Hussain say note taken out of context, 'smear tactics'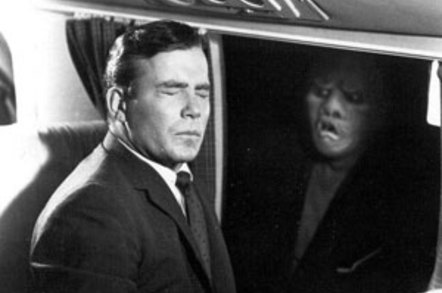 In the latest court filing in HP's rancorous legal squabble with former Autonomy execs, the tech giant has revealed what it describes as a damning email from ex-Autonomy CFO Sushovan Hussain, prompting a spokesperson for the latter to again accuse HP of "smear tactics."
HP is seeking to settle a lawsuit brought by its own shareholders over its acquisition of Autonomy in 2011, a disastrous deal that eventually forced it to write down $8.8bn. But in July, Hussain filed a motion with the court to block the proposed settlement, claiming its real goal is to shield HP executives from accusations of misconduct.
In new papers filed with the court on Thursday, HP asked for preliminary approval of the settlement, claiming that an independent review of the HP/Autonomy acquisition found "extensive and extraordinary evidence of deceit" on the part of Hussain and former Autonomy CEO Mike Lynch.
By way of evidence, HP reprinted a single email sent by Hussain to Lynch in 2010, which it characterized as an admission that Autonomy's finances were in much worse condition than it let on before HP bought it.
The text of the email reads as follows, with original errors and abbreviations intact:
From: Sushovan Hussain (sushovanh@autonomy.com)
Sent: Friday, December 10, 2010 1:199 AM
To: Mike Lynch
Subject: Us idol

Really don't know what to do mike. As I guessed revenue fell away completely yet SMS report shows massive activity. But I speak with the vp's who are far more accurate. Also stouff, Joel and mike I think keep separate sheets and unless I am v wrong don't discuss the sheets hence plane crashes and they don't know. We've covered up with bofa and hopefully db and Doi but if latter 2 don't happen it's totally bad. There are swathes of reps with nothing to do maybe chase imaginary deals.

So radical action is required, really radical, we can't wait any more.

Everywhere I look at us idol it's bad.

Sent from my iPhone
According to HP, the abbreviation "us idol" here refers to US sales of Intelligent Data Operating Layer (IDOL), Autonomy's principal software product at the time, while references to "plane crashes," "totally bad," and "imaginary deals" speak for themselves.
As for the "radical action" mentioned in the second paragraph, HP contends that it was a reference to selling the company – which Lynch would ultimately do, to HP.
But in a two-part rebuttal to HP's claims posted to the Autonomy management team's official website on Friday, reps for the former execs claimed HP's interpretation took Hussain's email "wildly out of context," adding that had HP reprinted other emails in the exchange, the true nature of the conversation would have been clear:
The emails around it, which HP has decided not to disclose, show that, although Mr Hussain was extremely frustrated with the unreliability of forecasting of certain sections of the sales force, the company's forecast for the quarter, even taking out these deals, was still ahead of target. And indeed, the quarter was successfully delivered three weeks later. It is not hard, when going through hundreds of thousand of emails to pick a misleading example if you are prepared not to release other emails around it. The radical action referred to, was the termination of the unreliable sales reps.
The response goes on to state that Autonomy was completely open with its auditors – the UK unit of Deloitte & Touche – and notes that Deloitte stands behind its own work in the merger.
It also reiterates Lynch and Hussain's earlier claims that the collapse in Autonomy's value post-merger was entirely the fault of HP's own mismanagement, including that of current HP CEO Meg Whitman, and that the proposed settlement of the shareholder lawsuit is designed to conceal that fact.
The settlement may already be in jeopardy, however, regardless of the ongoing war of words. In late August, US District Judge Charles Breyer chucked out a portion of the proposed deal and said he would need to weigh the evidence against HP's officers to determine whether the condition of the settlement that would indemnify them against charges of wrongdoing would be fair for shareholders.
HP, meanwhile, has said it intends to bring lawsuits against Lynch, Hussain, and Deloitte & Touche – and potentially others – and that it is cooperating with the US Securities and Exchange Commission, the FBI, and the UK Serious Fraud Office in investigating the matter. ®
Sponsored: Minds Mastering Machines - Call for papers now open