Suitors line up to bid for cash-challenged NHS supplier
Trustmarque: Is that a wodge of cash in your pocket or are you pleased to see me?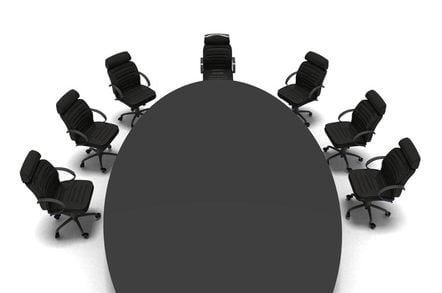 Top brass at Trustmarque Solutions are locked in talks with interested parties in a bid to sell the financially challenged biz this week – at least that is the plan.
As exclusively revealed by us earlier this week, Dunedin, private equity backers of the York-based licensing specialist, claimed a change in revenue recognition in accounting practices had created a "funding gap" that "could not be bridged". This explanation has not cut the mustard with everyone.
According to our moles, restructuring and recovery biz Resolve is heading up the process alongside Trustmarque CEO Scott Haddow and sales director Angelo Di Ventura.
There are believed to be five suitors at the negotiating table, and the successful bidder will likely agree to cough the September payroll and provide some millions of pounds that will be used to pay to preferential or secured creditors.
The unravelling of enterprise licensing partner Trustmarque, Microsoft's largest NHS reseller in the UK, comes roughly 15 months after Dunedin supported a £43m management buy-out, taking on Lloyds Development Capital's stake.
A month later in July 2013, Trustmarque received a £19.5m refinance package from HSBC to support the next phase of growth, or so it was expected. All seemed to be going swimmingly.
Sources tell us that Trustmarque became highly leveraged after the MBO. One told us debt was far heavier than the £19m recorded in the last set of accounts filed at Companies House (CH) for the year-ended August 2012, claiming it was north of £30m.
The problem for El Chan is that more recent P&L accounts have not been lodged with CH since Dunedin came on board, making analysis of the numbers impossible. Trustmarque recently changed the accounts reference date to December, meaning fiscal '13 financials are due to be filed at the end of September or nine months after the new year-end.
Mid-market private equity provider Dunedin told us this week the changes to revenue recognition opened a financial hole, but multiple sources tell us HSBC refused to stump up the extra cash needed and Dunedin also belatedly refused, leading to the current situation.
People close to the matter say Trustmarque remains a profitable business selling licences with some related services around the edges to SME commercial punters and public sector customers, including most of the UK's healthcare Trusts.
Ian Spence, founder and CEO at analyst MegaBuyte, said in a note he was "genuinely perplexed" at how the business could have found itself in this position so soon after the MBO and questioned if it was too highly geared – referring to the ratio between earnings and debt.
He said Dunedin's point about revenue recognition suggests that "historically, revenue recognition has been aggressive which, in turn, would have been indicated by poor cash conversion".
He added: "However, Trustmarque's cash conversion has been very respectable, on average, over the last three years, at around 100 per cent."
Spence said Trustmarque "now has a very short period of time to get its funding in order. In a market where vendor credit lines are a lifeblood, confidence is everything, and it has now been severely knocked".
Dunedin had no further comment at the time of writing, while Trustmarque and Resolve did not respond to calls for comment. ®
Sponsored: Minds Mastering Machines - Call for papers now open