Speaking in Tech: Uber TRACKS me via GPS? Meh, it's just a taxi
Plus: Is grey hair formed when GINGER hairs spontaneously combust?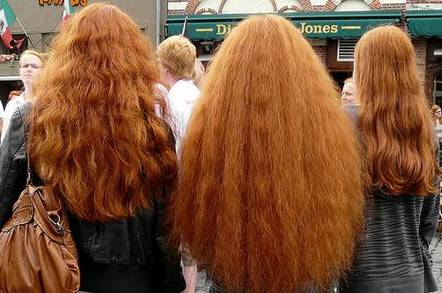 Podcast

It's another episode of El Reg's weekly tech podcast, stuffed with news and views on everything that's happened in our world this week. Join your hosts Greg Knieriemen, Ed Saipetch and Sarah Vela with special guest (and favourite ginger) Josh Atwell of SolidFire.
This week we discuss...
VMworld recap and recording problems (1:00)
VMworld: EVO:Rail and VMware's OpenStack distribution (4:20)
VMware OpenStack an embrace of open source? (8:58)
Lady and the Tramp (13:00)
Dropping the mic (15:44)
Integrating SolidFire (20:04)
Gartner rates flash arrays (20:43)
Apple could revolutionize healthcare (24:42)
Security and health care data (30:52)
Cash, taxis and stealing Uber rides (33:00)
How ginger are you? (36:00)
Listen with the Reg player below, or download here.
Podcast Subscriber Links
Subscribe through iTunes
Subscribe through Google
Subscribe through Stitcher
Feed URL for other podcast tools – Juice, Zune, et cetera: http://nekkidtech.libsyn.com/rss