Somebody's nightmare? I'm a veteran VNX array with a BADGE
A Lenovo badge, to be precise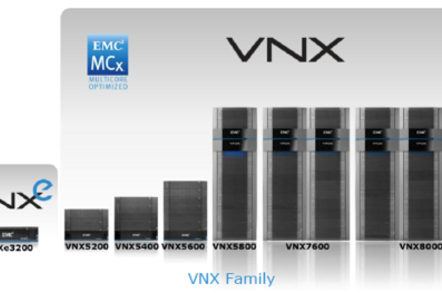 Lenovo has started selling VNX arrays, adding a "VNX5150" to its product line-up.
The VNX5100 is an entry-level SAN product that was effectively replaced by the block and file VNX5200 array in September last year. There is still a VNX5100 page on EMC's website but a linked VNX Hardware Data Sheet PDF omits it from the VNX line-up: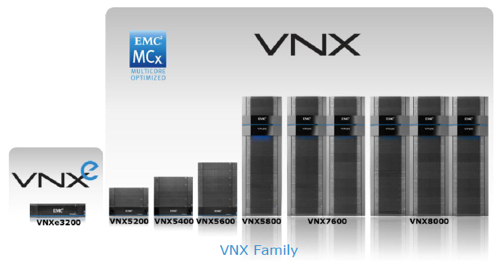 EMC's VNX product line-up
The linked VNX Tech Specs PDF includes it though.
The new box is branded the Lenovo|EMC VNX5150 and seems to be the previous VNX generation entry-level array gussied up in Lenovo branding and aimed at the SMB market. It supports "iSCSI, Fibre Channel (FC), and FCoE access for high-bandwidth and latency-sensitive block applications" from its 6Gbit/s SAS drives and 2.5-inch or 3.5-inch drive bays.
Flash drives are supported for caching - FAST Cache - and FAST VP moves old data from them to slower, higher capacity disk drives. The array comes with EMC's Unisphere management software.
Back in January 2013 EMC did a deal with Lenovo enabling Lenovo to pair EMC's Iomega-branded NAS arrays with its own ThinkServers.
EMC put its Iomega assets into a LenovoEMC Limited joint venture and gained better access to the storage market in China through the deal. This VNX5150 array supply is part of that agreement according to a prepared quote from Vincent Fauquenot, Lenovo EMEA's VP for products and channels:
"This move is part of a previously announced, multi-tier agreement between Lenovo and EMC to drive innovation in the server and storage market."
Hmm, not solely to drive innovation but to get a renewed lease of life for older and slower VNX kit as well we think, by giving it Lenovo branding and selling it through Lenovo's channel.
Fauquenot added: "The VNX5150 platform is a unique offering, based on EMC's industry-leading midrange storage capabilities, tailored to the needs of Lenovo's customers."
It's so unique it was not mentioned on Lenovo's web page when we looked.
The Lenovo|EMC VNX5150 is already available in most of the EMEA region. Pricing starts under €8,500 (excluding VAT). It's expected to be available in additional EMEA countries by the end of the year. ®
Sponsored: Minds Mastering Machines - Call for papers now open