Look out: The Far Eastern white-box boys are coming for EVERYONE
First the web barns, then enterprise servers, then storage. Be afraid - Gartner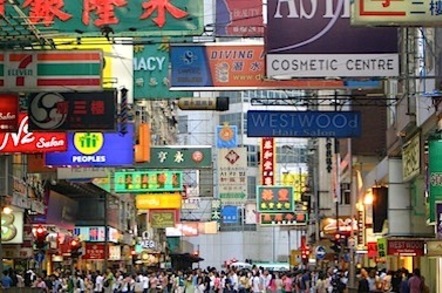 Far Eastern whitebox builders - the ones that have been eating into the market share of the branded server vendors they both build for and compete against - are set to move into new tech and customer segments.
The Original Design Manufacturers, the likes of Wistron and Compal Electronics, are delivering vast orders of custom built boxes for bit farms owned by web-services businesses at a relatively cheaper price point than normal branded server vendors can, by virtue of the lower cost resources they have access to.
This threat is already acknowledged by the world's largest server seller HP, and it has widened a strategic alliance with Foxconn to build systems based on the specs and budgets demanded by likes of Facebook and Google.
Sales by these ODMs are forecast to represent 16 per cent of the global market in x86 units by 2018, equating to collective revenues of $4.6bn. This will account for 82 per cent service provider hyperscale spending in North America, Asia and Western Europe.
But Gartner research director Naveen Mishra warned that the ODMs are "expanding their business scope to also include enterprises in the near term".
The challenge for them here is to shift from tailored boxes to more of an off-the-shelf model: but increasing awareness of Open Compute projects in enterprises may well help smooth the path to ODMs.
Most of the Far East manufacturers are already shipping storage (primarily internal) along with custom-built servers, said Mishra, and he warned storage vendors to beware of the looming threat on their patch.
"Open Stack storage solutions are slowly gaining traction with ODMs, which can disrupt the established external controller-based storage vendors.
"Current ODM success is primarily restricted to server technology; however OEMs (HP et al) need to recognise that this can eventually impact other technologies, especially storage," said the sage.
That said - Gartner doesn't want to upset those branded vendors too much - it added that ODMs currently have limited appeal outside of the web giants, they are under pressure from OEM due to business conflict, and they are not used to building the channels required to reach enterprise punters.
Iain Stephen, HP EMEA veep for servers, told us that on the server technology front the ODMs may be able to mount a credible challenge to the established brands but questioned if they could build sales coverage.
"Selling technology to enterprises is a face to face [process] by the vendor or channel partner and to do that you need local relationships," he said.
In terms of storage the HP man questioned if the Far East builders, who primarily build direct attached storage, can convince global enterprises to build a storage architecture that matches the performance of SANs. ®
Sponsored: Minds Mastering Machines - Call for papers now open