'Enterprise' ends ten-year mission: Choc Factory's biz services now Google for Work
We never wanted to be a stuffy enterprise seller, sniffs Schmidt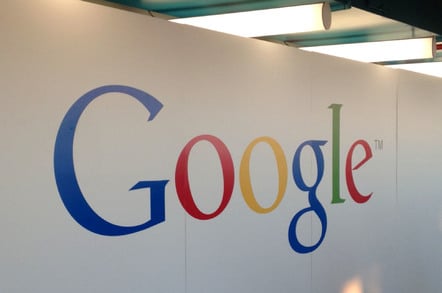 Google has celebrated ten years of selling services to businesses by dumping the name Google Enterprise in favor of the touchier, feelier Google for Work.
"We never set out to create a traditional 'enterprise' business – we wanted to create a new way of doing work," said Google chairman Eric Schmidt in a blog post. "So the time has come for our name to catch up with our ambition. As of today, what was called Google Enterprise is now, simply, Google for Work."
Google started out selling to businesses with a commercial version of Gmail, but has since expanded its offerings and claims that 60 per cent of the Fortune top 500 firms pay it for some kind of business service.
These include business and government versions of Gmail, Google Drive, paid-for mapping functions, Chromebooks and Chrome OS for corporations, and other enterprise apps.
These will now be rebranded as Google Apps for Work, Chrome for Work, and so on. Other than that very little will change, although Google will be putting more resources into growing its business offerings.
No one knows how much these businesses services makes for Google, but some analysts put it as a billion-dollar business for the firm. That's a drop in the bucket of Google's revenues, but if the firm is to move away from being all about advertising then the enterprise work sector is one it needs to grow. ®
Sponsored: What next after Netezza?