Pimp my lounge and pierce my ceiling: Home theatre goes OTT
Soundbars to Dolby Atmos: surround on Freeview, Netflix, Blu-ray et al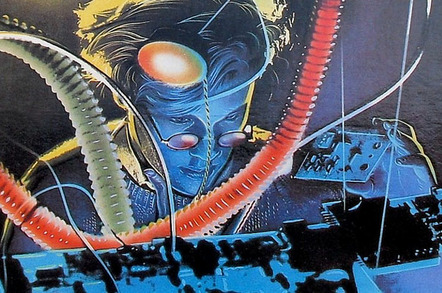 Breaking Fad As Steve May wrote in the previous Breaking Fad, Dolby Atmos for the home is an impressive sound system, and this year will see the release of a range of kit that supports it from several manufacturers.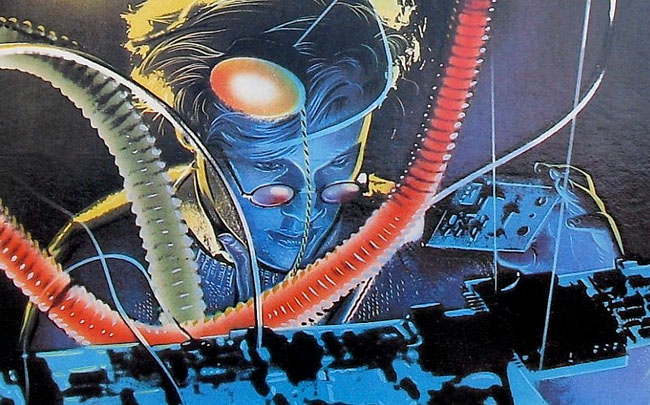 Multichannel hi-fi upgrades are getting more and more complex
Does that mean it's going to be the next big thing in the living room? I have mixed feelings on the subject for a number of reasons. One of my biggest misgivings is related to the fact that people simply don't upgrade their AV kit in the same way that they update their mobile phones, no matter how many gimmicks the manufacturers thrown into the mix.
A lot of people, I suspect, upgrade when they have to. Sure, you might go and buy the latest TV with all the fancy bits when you do decide to buy a new one - but that actual decision to buy is often prompted by something like digital switchover, or the old set dying.
Few will have bought a new TV just because it had a couple more apps than the previous year's iteration of smart TV. While manufacturers trumpeted the sales of 3D TV sets, the reality seemed to me to be that people were buying 3D not because they specifically wanted it, but because it was included on TVs at the price point they were looking at.
I'm sure I'm not the only one who finds 3D movies can rapidly descend into to a nausea-inducing gimmick. More desirable, though, is the clarity of Atmos audio and its spatial cleverness – however, I can't honestly see lots of people rushing out to buy an Atmos-capable receiver. Like 3D, I suspect that it will be a technology that's included in plenty of bits of AV kit that people buy over the next few years, whether or not they specifically look for it – a little like smart TV. The question will be: "is it wired up?"
All my tubes and wires
And that's where things start to come apart a little, for most people. One of the most popular bits of home AV kit has been the soundbar. Why? Apart from super-thin flat screen tellies having dreadful sound, the attraction is the simplicity. After all, how many people want six speakers in the living room, plus all the wires? Atmos needs even more, because of the extra channels to provide height.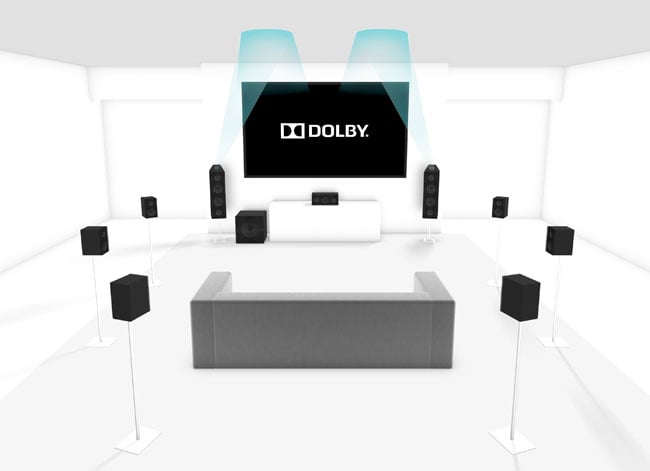 Getting wired: Dolby Atmos Home Theater 9.2 set-up with two projection speakers, that's a lot of cabling but if your speakers aren't flat top, you can always put them in the ceiling
Sure, there are some neat ideas – but no one's going to put in ceiling-mounted speakers unless they're spending a lot of money redoing the whole room. Speakers designed to sit on top of your existing speakers are much more sensible – but what if, like mine, your existing speakers don't have a flat top?
Things like this may seem trivial to some - but for a lot of people, they can be a sticking point when it comes to upgrading. I certainly can't afford to replace my front speakers just because they don't have a flat top, and I don't want even more things cluttering up the room - how would the robot vacuum get around even more speaker stands?
It's not just speakers. There's other kit I won't replace until I really have to. For many years, I used an old Yamaha DSP-E800 (and before that a Mordaunt Short Decoder One) which provided amps for the surround channels, and a line-output to feed into my perfectly decent stereo system.
I finally upgraded it when it became useful to have a lot of HDMI connections, and then I had to buy an AV receiver, adding a tuner I never use, and front channel amps I never use, because no one seems to make stand-alone processors any more. Sure, I could throw away my hi-fi pre- and power-amps, and my existing tuner. But I would have to spend an awful lot more cash for an AV receiver that would sound as good and I'd guess I'm not the only person in that situation.
Sponsored: What next after Netezza?