Apple 'fesses up: Rejected from the App Store, dev? THIS is why
How do we hate thee? Let us count the ways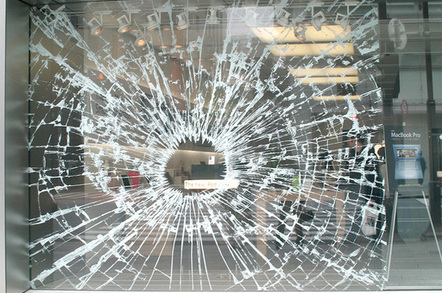 Apple has finally confessed to the reasons why developers' iOS apps are failing to appear in its vaunted App Store.
On a new site, Common App Rejections here, Apple has begun listing on a week-by-week basis the reasons behind the rejections being issued from Cupertino.
It has also provided a list of tips and advice that developers can follow to avoid tripping up next time.
According to the iPad and iPhone maker, just 10 reasons account for more than half – 58 per cent – of rejections.
Top of the list, at 14 per cent, is the simple fact that the submitted app lacks an adequate amount of information.
The second biggest reason was buggy apps – eight per cent.
Equal third, on six per cent, were apps where the authors hadn't complied with Apple's Developer Program License Agreement and those who'd fallen at the interface design hurdle.
Five per cent, meanwhile, stumbled by including irrelevant names, descriptions or screenshots in their application submissions.
Cupertino wrote:
Apple and our customers place a high value on simple, refined, creative, well thought-through interfaces. They take more work but are worth it. Apple sets a high bar. If your user interface is complex or less than very good, it may be rejected.
Rounding out the top five were the five per cent of apps that contained "false, fraudulent or misleading representations" or use of names or icons that were similar to those of other apps.
Apple has never been forthcoming about reasons why it cans App Store apps, but the new site, which is updated weekly, seems like an attempt by Apple to offer more guidance on the subject.
The App Store features 1.2 million apps, according to Apple, and the company is considered stringent in its vetting and approval process.
The move comes amid ongoing concerns about the presence of poorly written apps in vendors' app stores coupled with a desire by app store owners to continue their store's growth.
Microsoft last week said it was purging its Windows app store of sham applications that were designed to dupe customers. That company in particular has been on a growth bent, apparently stuffing the numbers to try and catch Apple – it now stands at 100,000 apps.
Microsoft seems to be stepping back in the face of criticism. ®