Rubbish WPS config sees WiFi router keys popped in seconds
Another day, another way in to your home router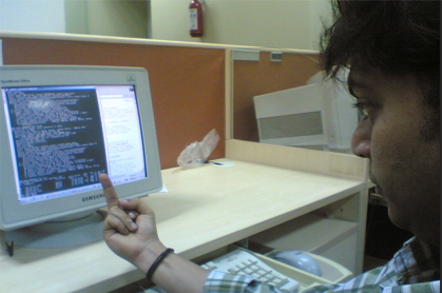 Passwords within routers sold by chipset manufacturer Broadcom and another unnamed vendor can be accessed within seconds thanks to weak or absent key randomisation, security bod Dominique Bongard has claimed.
The weakness relates to the implementation of WiFi Protected Setup (WPS) which allows attackers to calculate the correct key offline.
Broadcom products lacked key randomisation while the unnamed vendor (not Atheros, Bongard said in response to rumours), used a non-random seed value or nonce.
Many brands are affected, Bongard (@Reversity) said, because they use the same reference software to build their custom router gear and only add a new graphical interface.
While Broadcom's implementation is poor, the second vendor's attempt was laughable as the keys are always set to zero.
The flaws meant attackers can easily establish the right PIN rather than launch brute force password-guessing attacks, which may fail on some newer devices that rate-limited the attempts.
Bongard said in the Passwordscon presentation (slides here) that users should disable WPS until the outstanding problems are fixed.
He advised fellow researchers to check other access points for use of flawed pseudo random number generators.
In 2011 researcher Stefan Viehbock discovered WPS could be unraveled in a few hours through 11,000 brute-force attempts against devices that did not defend against such attacks. ®
Sponsored: Becoming a Pragmatic Security Leader