Google could be a great partner for Iliad in its quest for T-Mobile
C'est ridicule? Not if it works...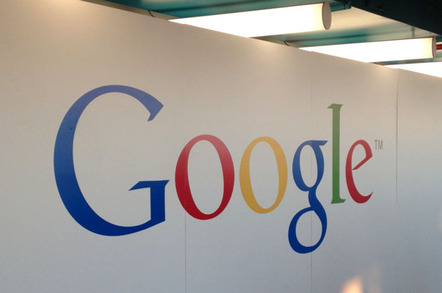 Comment French operator Iliad may have had its $15bn bid for T-Mobile USA rejected and branded "preposterous", but it is unlikely to give up too easily in its attempt to bring its disruptive practices – which have already created commercial havoc in France – to the US.
In recent weeks, the rumour mill has suggested Iliad might enlist support from Google or Microsoft to enhance its offer – which would clearly show its hand as a carrier that plans to brandish Wi-Fi as its primary weapon to disrupt the market.
In France, Iliad's Free Mobile unit has managed to undercut the incumbents' pricing dramatically by running most of its traffic over its extensive network of Wi-Fi hotspots and homespots, thus reducing its cost of delivery and its need for cellular capacity (which costs, whether built out itself or obtained via its MVNO deal with Orange).
In the US, it does not have that Wi-Fi infrastructure in place, though TMo has always been the most Wi-Fi-friendly of the major MNOs – but it would still have to deploy unlicensed technology aggressively to turn TMo from a plucky challenger (but one which mainly threatens former suitor Sprint, not the big two), to a genuine disruptor.
That points to a Wi-Fi-oriented partnership, whether that is part of the bid itself or comes later.
Faultline has already painted a scenario where Iliad would achieve this via an alliance with one or more cablecos, tying its fortunes to the huge CableWiFi build-out, and its potential to support Wi-Fi-first and Wi-Fi-only models that reduce the importance of cellular networks and spectrum (and so sideline the cellcos in the wireless power play). Similar logic could lie behind an alliance with Google, which has far less directly owned Wi-Fi infrastructure than Comcast et al, but has many influential partnerships as well as the "business homespot" network it is creating with Ruckus.
Google seems a more likely partner than Microsoft, which may still be feeling the pain of its attempts to buy wireless operators at the turn of the century, and whose new CEO, Satya Nadella, seems more interested in the cloud than the access network as a source of power. Google, however, would dearly love to see the kind of shake-up that has broken the cosy status quo of French telecoms being applied to the US.
Despite its reliance on cellcos to distribute and support the Android devices which propagate its services and adverts, in Google's dream world, the licensed carriers would be far less significant in its ecosystem. Instead, wireless connectivity would rely mainly on open technologies, notably Wi-Fi, where the search giant has direct power, and which encourage the proliferation of new business models and innovations, to spread Android and Google services far and wide.
To this end, Google has repeatedly lobbied for more licence-exempt spectrum in the US; for open access in licensed bands; and for new spectrum such as the TV white spaces.
It has also built Wi-Fi networks, including metro services and the business homespot initiative, and of course has significant investment in fibre, whether dark or commercial. That asset alone would be valuable to Iliad, helping to replicate the kind of supporting infrastructure it has in France, which enabled a newcomer to the mobile market still to achieve strong economics.
In the US, with Google, it would have city fibre to sit alongside TMo's spectrum and LTE, and while in France its challenge was to fill in the cellular hole (still necessary to provide universal coverage), in the US it would be to secure the Wi-Fi, by alliances or build-out.
The benefits to Iliad are clear, assuming financial terms could be reached, and for Google, there would be significant advantage in turning a conventional cellco into a mechanism for furthering its open access goals. There would be many dilemmas too. Would Google be an active co-owner of an operator and how would that affect relations with cellcos and cablecos? The search giant has often been rumoured to be interested in running its own networks, but its real interests lie in ensuring that as many networks as possible spread its services to every user.
It could follow the Amazon approach of delivering an optimised experience on certain devices, with embedded connectivity, but it hardly needs its own network for that. And previous experiences of investing in carriers such as Clearwire have returned little result for Google – indeed, the Clearwire episode may provide salutary warnings of how hard it is for a disruptive player to escape being dragged into the clutches of the conventional cellular model, with all its em-bedded power.
The New York Post reported last week that Iliad had asked Google and Microsoft to help it make a second bid for TMo. Other companies that could join Iliad in an offer, or come up with rival bids, include Dish Network – which badly needs more spectrum and a network partner to make its LTE-Advanced plans viable – or one of the cablecos, which may be looking to turn their Wi-Fi/broadband combinations into full quad plays. Charter and Cox have both been rumoured as suitors, though Cox denied interest this week.
Copyright © 2014, Faultline
Faultline is published by Rethink Research, a London-based publishing and consulting firm. This weekly newsletter is an assessment of the impact of the week's events in the world of digital media. Faultline is where media meets technology. Subscription details here.