European Commission okays Oracle's MICROS gobble
Dear shareholders, hurry up and sell up, says Big O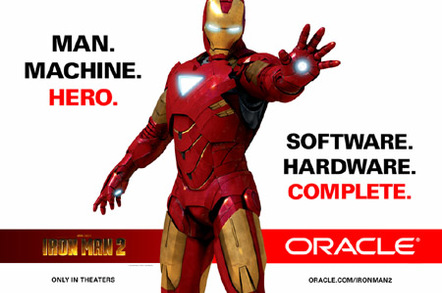 Oracle's US$5bn purchase of integrated hardware-maker MICROS has been approved by the European Commission.
News of the approval, which landed last Friday, doesn't mean the deal is over the line: Oracle is still reminding shareholders that its offer expires on Tuesday, September 2nd.
If Oracle does gobble MICROS it will give the company an extraordinary integration story to tell. Big Red has, of late, made extensive investments in appliances running its applications, operating systems and infrastructure inside a single rack.
Adding the special-purpose client devices MICROS supplies to the hospitality, food and beverage and retail trades will mean Oracle can build integrated stacks that go from the data centre to point of sale. That's a combination with enormous potential … if users are willing to trust Oracle with so much of their operations. One throat to choke is convenient, but a single supplier gets an awful lot of leverage over a customer when they own so much of the software and hardware stack. ®
Sponsored: Becoming a Pragmatic Security Leader