Carrier club's careful copyright conga
We're not Big Content's interns, says Comms Alliance, but we might be RENT-A-COPS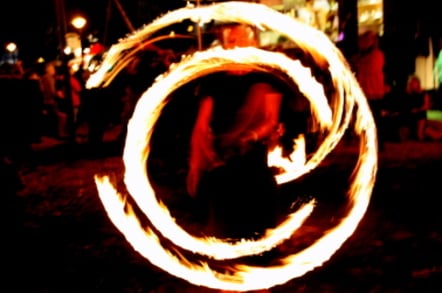 Australia's carriers club, the Communications Alliance, has published its submission to the federal government's copyright inquiry after an early copy hit media inboxes.
As can be expected by a drafted-by-committee document, the Alliance's submission (PDF) walks a middle line between stay-off-the-grass resistance to the copyright industries' demands, on the one side, and capitulation on the other.
Rights holders, who have repeatedly complained about the uncooperative attitude of ISPs, get a return-of-serve in the document for refusing to foot any of the cost of enforcement: "ISPs and rights holders reached substantial agreement more than two years ago on the central elements of a trial notice-and-notice scheme (which did not involve sanctions)," the submission states. "One of the reasons why those discussions were ultimately unsuccessful was the failure to agree on funding arrangements for the trial."
The submission reiterates the industry's skepticism about "graduated response" schemes, but says if the government intends to pursue such a scheme, negotiations with industry should be concluded before the Copyright Act is amended.
While conceding that some sort of site-blocking mechanism might be implemented, the Alliance's list of safeguards is unlikely to be welcomed by the copyright sector. It includes only applying blocks to sites hosted overseas that are "flagrantly and totally" infringing; focussing only on sites where infringement is the main source of revenue; be fine-grained enough not to cause collateral damage; only apply after attempts to send takedown notices have failed; and provide indemnity to local ISPs against false claims.
The Alliance, which absorbed the functions of the former Internet Industries Association earlier this year, also rejects outright the idea of customer disconnection. ®
Sponsored: Practical tips for Office 365 tenant-to-tenant migration