Mozilla's 'Tiles' ads debut in new Firefox nightlies
You can try turning them off and on again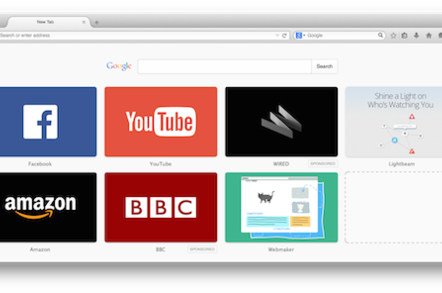 The Mozilla Foundation's controversial plan to bring ads into the Firefox browser has commenced, with new nightlies of the Firefox browser now including the Directory Tiles feature that users hated in its last implementation.
Directory Tiles have now morphed into "Sponsored Tiles", the distinction being that the former are unpaid and are placed at Mozilla's discretion. The latter are offered in exchange for coin.
As the Foundation explains in an FAQ, it is possible to turn off the Sponsored Tiles, but only if you turn off all Tiles. Doing so means opening a new tab in the browser will not result in any Tiles appearing, which means you'll be deprived of the browser's ability to turn your most-visited sites into nice, big, easy-to-access shortcuts. Alternatively, you can view in "Classic" mode, which only shows unenhanced history tiles.
For now Sponsored Tiles appear only in US English nightly builds of Firefox. But the Foundation promises " Localized versions of tiles will be rolled out over time."
For now, Mozilla is giving away Tiles, picking sites it thinks users will appreciate. Once sponsors sponsor Sponsored Tiles, they'll be marked as having been paid for.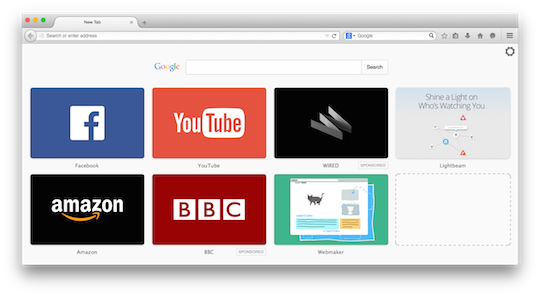 Oi! Mozilla? How about a Tile for El Reg?
The full version of Firefox, meanwhile, has gained a new security feature called "domain pinning". As explained by lead privacy engineer Monica Chew "Pinning allows site operators to specify which certificate authorities (CAs) issue valid certificates for them, rather than accepting any one of the hundreds of built-in root certificates that ship with Firefox."
"Pinning helps protect users from man-in-the-middle-attacks and rogue certificate authorities," Chew argues. Which is right. But the feature can also create problems. Site operators need to be aware of it, which can make for extra work. There's also the potential for Firefox to get things wrong. Chew warns that new WiFi connections, for example, might create transient pinning problems as certification chains break.
There's plenty of potential for these two new features to embroil Mozilla in controversy: let the click games begin! ®