Angry Birds CEO hops into slingshot, goes 'WEEEEE!'
Mikael Hed steps down as Rovio boss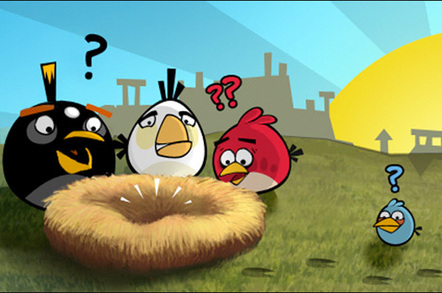 The CEO of the company behind mobile gaming hit Angry Birds has announced his intention to leave the gaming firm.
Rovio Entertainment said that Mikael Hed, long time business leader of the Finnish games firm that made flinging wildfowl a global craze, would be stepping down from the company on New Year's Day. His replacement will be Pekka Rantala, the former Nokia marketing VP who joined Rovio in June as its chief commercial officer.
"It has been an amazing ride and in the coming months I will be very happy to pass the hoodie to Pekka Rantala, who will take Rovio to the next level," Hed said.
"Pekka is known to be a great leader with experience building successful global consumer brands."
Mikael Hed has served as Rovio's CEO for the last five years as part of a family operation which included his father and chief shareholder Kaj Hed and cousin and former COO Niklas Hed. He helped guide the company to its high point with the smashing success of Angry Birds and profits which climbed as high as €55.5m in 2012.
Subsequent efforts to duplicate that success fell far short, and with a bevy of expensive new projects and businesses on hand, the firm saw only slight revenue growth and profits which dropped from the €55.5m high to just €26.9m in 2013.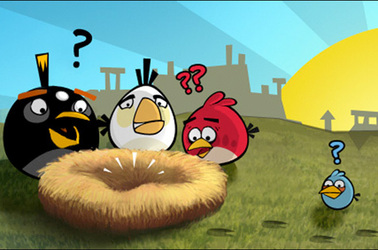 Pictured: Rovio's last earnings report
The company said that Mikael's dad has nominated his offspring for a seat on the company's board and a continuing job as the chair of Rovio Animation.
Rovio is not the only mobile games studio taking a tumble after growing fat on one runaway hit title. Farmville makers Zynga saw a similar evaporation of fortunes after its social gaming titles couldn't keep up the pace. The California studio estimates that it has lost some 57 million customers this year and its yearly revenue forecasts have fallen by more than $70m.
Likewise, King Digital got a rude awakening when the success of its Candy Crush mobile franchise failed to impress investors this Spring, closing its IPO down 15 per cent. Since then, the company's stock has tumbled from an opening price of $22.50 to just $13.79. ®