Racing Post escapes ICO fine after leaking info of 677K punters
Stewards' inquiry faults unsaddled website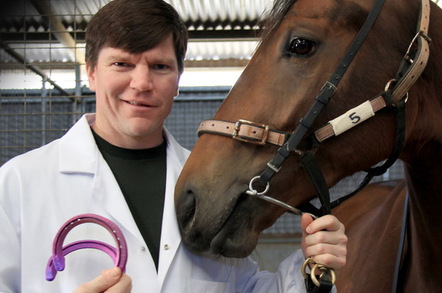 UK sports-betting newspaper the Racing Post has received a stern warning – but not a fine – after it emerged that it had aired the private details of more than 677,000 customers as the result of a security breach last year.
The October 2013 snafu resulted in the exposure of the names, addresses, passwords, dates of birth and telephone numbers of 677,335 customer accounts held with the horse racing enthusiast site. Poor website security gave hackers easy access to sensitive information.
The information was compromised after an SQL injection attack on the Racing Post website (racingpost.com) that allowed unidentified hackers to gain access to the company's database of registered customers.
A subsequent investigation by data privacy watchdogs at the Information Commissioner's Office (ICO) discovered that the firm had last pen-tested its website in 2007, six years before the attack.
Racing Post appeared to have failed to keep up to date with security patches, which meant that hackers were able to use well known exploits to access sensitive databases. The ICO also found problems with the way the company stored its customers' information – presumably a reference to its failure to encrypt sensitive data.
ICO head of enforcement, Stephen Eckersley, said in a statement: "The Racing Post pulled up short when it came to protecting their customers' information by failing to keep their IT systems up to date. This data breach should act as a warning to all businesses that poor IT security practices are providing an open invitation to your customers' details."
The Racing Post has promised to improve its security policies in order to keep the private information of punters secure in future. This undertaking covers both patching and a promise to undertake regular security testing designed to identify potential security weaknesses and fix them before cyber-criminals are able to abuse flaws.
News of the breach against the Racing Post follows shortly after the disclosure of unrelated security flap at Irish bookmaker Paddy Power that spilled 649,000 customer records.
Paddy Power waited four years before coming clean about the problem so it's only fair to acknowledge that the Racing Post has been much more prompt and professional in disclosing an otherwise similar security breach. ®