HP busts out new ProLiant Gen9 servers
Think those are cool? Wait till you get a load of our racks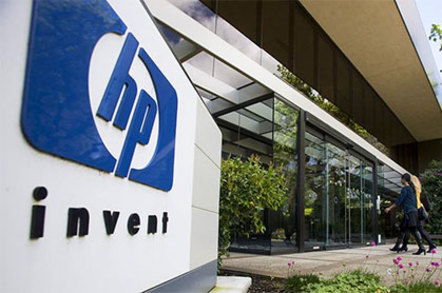 Hewlett-Packard has announced the first in a series of new Gen9 servers, racks and blades it reckons turn HP's existing designs on their head.
The world's largest server maker unveiled the successor to its Gen8 range on Thursday, promising faster provisioning of virtual machines, quicker throughput, and reduced power consumption.
The new Gen9 systems are a new Apollo 6000 and 8000, ML 350 and DL 360 and 380. HP promised these are the first in four waves of a Gen9 launch between September 2014 and June next year.
Products will be phased in over an 18-month period.
The existing DL 360e and 380e are also being rebranded as the 160 and 180, HP said, in order to give HP a better shot at low-priced "value" competitors.
These include Fujitsu, SuperMicro and an emerging Huawei.
Peter Schrady, HP vice president and general manager for rack and tower for HP servers global business unit, claimed that with Gen9, HP had turned the design of Gen8 upside down.
"Gen8 was designed to be very cost effective at the very high end of the price band, but we couldn't scale down, so the competition has been eating us up from below," Schrady said.
"With this, we will scale at the low end," he said.
On the 160 and 180 rebrand, Schrady said HP had lacked enough separation between ranges. "From a cost perspective, we can reach lower and be more compelling."
He reckoned HP would now be able to pursue $2bn in server revenue with the new systems, taking on not just the value competition but also Dell in the mid-market and Fujistu at the high end.
According to Schrady, Gen9's "big innovation" is around things like smart caching, restful APIs, smart arrays, virtual connect and with the use of 20Gb controllers.
HP used the event to focus on UEFI bios and restful APIs, HP's SmartCache and workload accelerators, while it promised tighter integration with virty software from Microsoft and VMware.
By sucking on this software, HP claimed it could deliver twice the virtual data performance and three times the response times of the company's Gen8 range of gear.
Inevitably, according to HP, tighter integration with Hyper-V and VMware means faster VM set up times.
According to HP, the range is generally faster and offers better value for money compared to the Gen8 range. ®
Sponsored: Webcast: Why you need managed detection and response