Groupon sales reps' overtime pay suit not eligible for class action
Judge reckons their jobs were too different to be lumped into one court case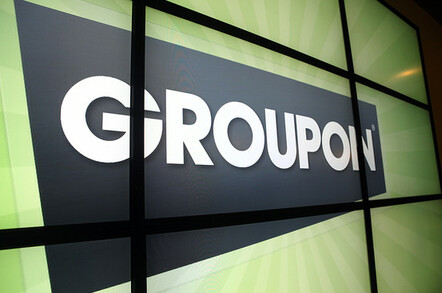 Groupon sales staff have failed to get class action status for their lawsuit against the firm, which accuses the voucher bazaar of not bothering to pay them for overtime before and after its 2011 IPO.
The employees were trying to get all sales workers in on the action by getting class status for the suit, but Chicago judge Edmond Chang said that their claims, job duties and alleged injuries varied too widely to allow them to sue as a group.
"Variations in Account Reps' actual job duties and their individualised damages claims prevent Plaintiffs from establishing commonality and predominance," he said in his written opinion.
"The types of duties that each Account Rep performed, the amount of time each Account Rep spent on a certain duty, and also the amount of independence and discretion Account Reps could exercise has varied from employee to employee."
However, Chang has offered to consider a narrower class for the action, giving the plaintiffs until 23 September to work one out. Failing that, the reps will have to pursue their claims individually.
The judge pointed out that sales staff's job duties have gotten less disparate over time, offering potential indications of where the plaintiffs could look to narrow the field.
"Some of the Account Reps' job duties have become more uniform as Groupon has implemented company-wide management policies over time," he said, adding that a specific time, which has been redacted from documents, could be taken as a potential start point for the class.
The coupon shop allegedly avoided paying its sales reps for overtime by classing them as "exempt" from state and federal overtime requirements and only giving them their salary plus commission during two time periods in 2011, according to court documents.
For another period the same year, Groupon was paying for overtime, but the suing sales staff claim that the firm failed to correctly calculate their pay during that time. They further claim that they were never exempt from overtime in the other parts of the year. ®