Telecity boss directed to the exit after a decade at helm of data centre biz
Michael Tobin 'makes way for next stage of development'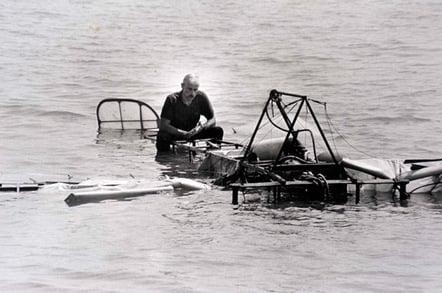 Telecity Group boss Michael Tobin has been hastily unseated from the CEO job he had held at the top UK data centre firm for more than a decade.
He agreed to resign after being pushed out of the company following discussions with the Telecity board.
Tobin said in a face-saving statement to the City that "the board and I agree that with the business in excellent health now is the time for me to move on to explore other important opportunities and to make way for a new CEO".
Telecity said that Tobin would stay on until the end of October to allow for an appropriate handover of the biz.
The company's chairman John Hughes said:
After [Tobin's] decade of leadership, he and the board have concluded that now is the right time for a new leadership team to take the company to the next stage.
The hunt is now on for Tobin's replacement. In the meantime, Hughes will "assume executive responsibilities", Telecity said.
Tobin will be gifted with a termination payment of more than £750,000 because he will not serve a 12-month notice period, the company said. He also gets £10,000 in legal fees and up to £45,000 "outplacement counselling and assistance" to cover his abrupt dismissal from Telecity. ®
Sponsored: Becoming a Pragmatic Security Leader