Speaking in Tech: Live from VMworld
Anyone go to the keynote? Anyone? There's a blog post...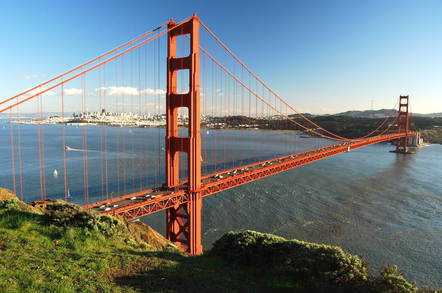 Podcast

This week's episode is brought to you live from VMworld in San Francisco by regular podcaster Sarah Vela with guest co-host Vaughn Stewart, chief technology evangelist of Pure Storage. They are joined by guests David Siles, VP of channels and alliances at Data Gravity and "Professor" Chad Sakac, senior vice president of Global Systems Engineering at EMC.
Dear Reg reader – it will be like you are there... You can bunk the keynote, talk up the new "hyperconvergence" buzzword and chill in the Hangout area with our tech casters. Seriously, you'll get the lowdown on what the term actually means, what it means for your workloads, and get an answer to the burning question: Will it scale?
You might miss the Black Keys' performance though. Is that a bad thing? Wade into the comments thread and let us know.
NOTE: Due to audio problems from a source who will be called out, dragged and beaten on next week's episode, Chad and David's audio levels are low. Our sincere apologies.
This week we discuss…
What everyone's been up to (1:00)
VMworld keynote discussion (3:55)
EVO:Rail gets armed and loaded (6:40)
Hyper-convergence, explained (10:00)
VMware's OpenStack distribution (19:00)
vCheese gets dumped for "vCloud Air" (20:10)
DataGravity launches "data-aware storage" (23:10)
VMworld takeaways (29:10)
Listen with the Reg player below, or download here.
Podcast Subscriber Links
Subscribe through iTunes
Subscribe through Google
Subscribe through Stitcher
Feed URL for other podcast tools – Juice, Zune, et cetera: http://nekkidtech.libsyn.com/rss
Sponsored: Becoming a Pragmatic Security Leader