Office space outfit Regus suffers 'UK-wide' network outage
Working on a fix now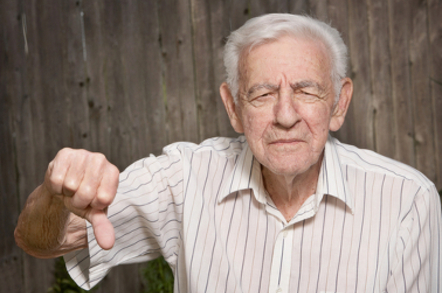 Updated Regus has coughed to what appears to be a major network outage affecting its UK-based customers, but the company is yet to explain what has gone wrong.
One Register reader told us that his IT services firm, which runs from a Regus-serviced office that provides internet access, has been offline since mid-morning today.
Anecdotal reports on Twitter point to what seems to be a widespread technical blunder for Regus.
@Regus_UK Your Internet IS working just unable to do DNS lookups. How can it take you this long to fix? Over 5 hours now...

— danielchick (@danielchick) August 27, 2014
We learn today that Regus UK has NO DISASTER RECOVERY PLAN for us in Birmingham and over a 1000 businesses nationwide - DISASTER! @Regus_UK

— Iain Johnston (@ifhjohnston) August 27, 2014
The company has admitted that its network is currently borked, but is not telling customers what has gone wrong.
Its social media bods are spewing out apologetic tweets about "our internet" to customers demanding answers.
@LLFWong Hi Leah, please accept our apologies for the disruption to our internet. Our technical teams are working on it as a priority.

— Regus UK (@Regus_UK) August 27, 2014
®
Update
Regus responded to our request for comment after the publication of this piece, commenting: "Regus has released a statement following yesterday's outage. It's available on the Regus blog here."
Sponsored: Becoming a Pragmatic Security Leader