New York looks to PROBE TWC over US outage
State plans to get to bottom of massive loss of service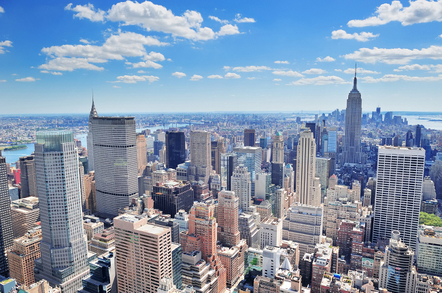 The Governor of New York is planning to investigate a massive outage which left Time Warner Cable (TWC) customers around the US without service for hours.
Governor Andrew Cuomo said that the state would be looking into the outage on the grounds that a disruption in internet service also brings a halt to many personal and business activities for residents of the state.
"I have directed the New York State Department of Public Service to investigate this outage as part of its review of Comcast's proposed merger with Time Warner. The Department will also review whether the outage affected Time Warner's provision of telephone service in any way," Cuomo said in a statement.
"In addition, the Department will include its analysis of this event in its ongoing study of the telecom industry, which is exploring potential changes to the regulatory landscape pertaining to telephone, internet and cable."
The service disruption began Wednesday morning as a spike in offline users was noted across the country. By mid-morning US Eastern time the company reported that services for all customers had been fully restored. The outage was blamed on maintenance issues with the company's internet backbone.
The outage comes as Time Warner Cable is trying to convince regulators to sign off on a proposed $42.5bn merger with Comcast. New York City has been among the markets to show concern in the implications of the mega-deal.
Cuomo said that the incident will bring a closer look at the proposed merger from his office.
"Today's widespread internet outage that has apparently impacted more than 11 million customers at Time Warner – which is based in New York – is a stark reminder that our economy is increasingly dependent on a reliable broadband network," Cuomo said.
"That is one of the reasons why I pushed for a stronger standard of review for cable company mergers earlier this year."
TWC did not respond to a Reg request for comment. ®
Sponsored: Becoming a Pragmatic Security Leader