Nutanix tacks Cloud Connect onto Amazon's cloudy back-end
Plus: New hyperconverged box adds grunt...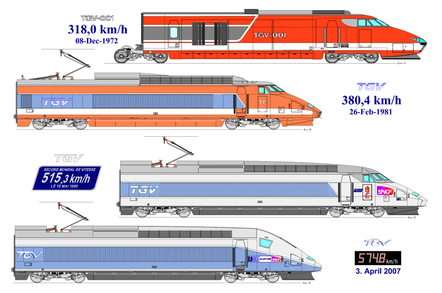 Nutanix claims its new hyperconverged appliance is like a high-speed train compared to the narrow gauge railway run by its competitors. It can also take you to the cloud.
The company's hyper-converged appliances feature four nodes in a scale-out appliance, just like VMware's basic EVO: RAIL hardware design. They also provide a private cloud environment.
The entry-level NX-1020 has a 6-core Ivy Bridge CPU with 200GB of SDD and 2 x 1TB of disk to support up to 15 VMs (virtual machines). The NX-1050 has a dual Sandy Bridge mill with 12 cores, 400GB of SSD and 4 x 1TB disk drives. That's good for up to 50 VMs.
There are four NX-3000 series appliances, the NX-3050, 30521, 3060 and 3061, running up to 20 cores from dual Ivy Bridge CPUs, 1.6TB of flash and the same 4 x 1TB of disk. They support up to 115 VMs.
Layered above these in product positioning terms are four 6000 models, with pretty much the same hardware features as the NX-300s but with two nodes per appliance. The single node NX-7110 has up to 6 x 1TB disks but just 800GB of SSD and a 209-core dual Ivy Bridge CPU design.
The new NX-8150 is much more powerful, featuring 20 or 24 cores from dual Ivy Bridge CPUs, 4 x SSDs (400GB, 800GB, 1.6TB) for maximum of 6.4TB of flash, and 20 x 1TB disks, making 20TB of disk. Nutanix says it has been designed for applications that need high storage capacity, low latency and fast storage performance – such as SQL Server, Exchange, SharePoint, and Oracle and SAP databases. A single NX-8150 supports up to 3500 Exchange mailboxes with 100 messages/day in its 2U of rack space.
Nutanix claims this is a go-faster hardware spec compared with VMware's EVO: RAIL node with its two Intel E5-2620 v2 six-core CPUs, single 400GB SSD and 3 x 1.2TB drives, even though the 4-node EVO: RAIL appliance has 24 cores, 1.2TB of flash and 12 x 1.2TB drives.
Nutanix has also announced its Cloud Connect product: this integrates Amazon's Web Services cloud with a Nutanix environment, so making a hybrid cloud offering. It provides data protection to Amazon with recovery from it, with – according to Nutanix – no need for any third-party hardware.
Get Nutanix appliance tech specs here (PDF). ®
Sponsored: Becoming a Pragmatic Security Leader