HP: We're still running the ARM race with Moonshot servers
We're in, but this ain't for the faint of heart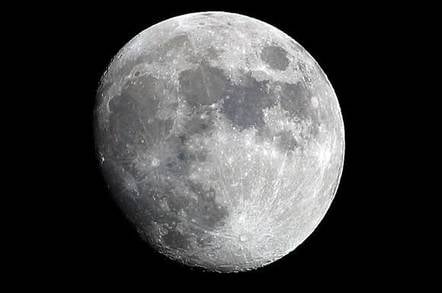 Moonshot servers running ARM chips are still very much in Hewlett-Packard's future, despite challengers dropping out of the data-centre race.
That's according to HP's vice president of product management and marketing for Moonshot, Susan Blocher, who spoke to The Register on Tuesday.
"Moonshot is very much committed to ARM and we have a roadmap we are committed to and working on, on ARM," Blocher said.
"We are serious about ARM. We view it as a differentiator on Moonshot and we have a roadmap will continue to execute on."
Moonshot ARM servers are coming this autumn, she promised, with HP still planning on using a range of different chips from different ARM licensees.
The hyper-dense servers will be built for specific workloads rather than see HP produce a generic, mass-market class of ARM servers as substitutes for x86.
HP's x86 server business accounted for $3.1bn of the company's earnings in its recent, third quarter.
"We are looking at matching the right processor to the right workloads and then bringing in other elements like storage and networking and the software stack," Blocher said.
"We are looking at new solutions in big data, telecoms, web infrastructure – anything where we can use ARM's faster chip-set capabilities."
HP unveiled Project Moonshot in November 2011, as a line of systems built to be hyper dense – packing a huge of computing bang into a space smaller than the standard x86 blade and chassis while also eating less power and staying cooler.
The plan was to use low-powered Xeon and Atom chips from Intel and low-power AMD x86 processors in addition to different ARM chips.
So far, the Intel and AMD Moonshot systems have arrived, while, currently, almost all of HP's server business continues to be on commodity x86.
Moonshot was announced when there was rising industry excitement in ARM servers. Since then, however, that enthusiasm appear to have abated.
ARM server designer Calxeda shut down in December last year for lack of money, and Samsung and Nvidia are also reported to have pulled out of the ARM server race.
Dell, one of HP's biggest data centre competitors, produced a 64-bit proof of concept ARM server in February, but was blowing colder on prospects for this server segment by August.
Blocher wouldn't be drawn on specifics of why individual companies had gone dark or withdrawn from the ARM race.
However, as many a hardware company has found to their cost in the past, it's not sufficient to simply produce fast or low-cost systems - that being a costly challenge in and of itself. Buy-in from partners, particularly ISVs who build software to run on the metal, is critical.
The chief problem for ARM is existing Intel apps won't run on the chipset. That's an automatic hurdle any Moonshot server must clear to get into the data centre.
Blocher reckoned HP wants to work with a breadth of different software vendors, noting building an ARM ecosystem is not something HP can do alone.
"Any new technology has to go through that curve – it's not for the faint of heart for sure," she told The Reg. "But our MO for Moonshot is to stay focused on bringing client value and designing solutions that are optimised for [specific] workloads." ®
Sponsored: Webcast: Build the next generation of your business in the public cloud