Leak: Intel readies next round of NUC
Cheap boxen to get a refresh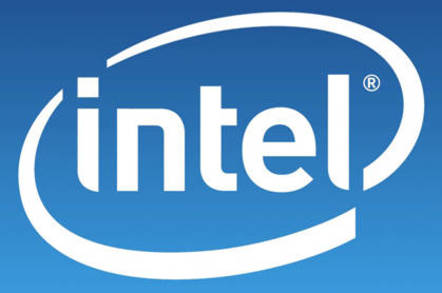 Slides of what's widely reported to be the next iteration of Intel's NUC have hit the Web courtesy of fan site Fanless Tech.
The slides, here, indicate that as well as giving the fanless boxes more grunt across the board, the NUC 2.0 line will also get gamer versions.
The details are straightforward enough: Core i3, i5 Broadwell or Braswell chips, 8GB or 16GB of DDR3 RAM, Intel HD graphics. There are also four external USB 3.0 ports, two internal USB 2.0 ports, and in the Braswell-based unit, a TOSLINK connector and SDXC UHS-I card slot.
First to hit, early in 2015, will be the Core i3 Broadwell version which the slides pitch as a "mainstream" gaming, home theatre and home office unit (desktop replacement for people with relatively light requirements); that will be followed, also in Q1 2015, by an "immersive gaming" variant, if the slides are correct.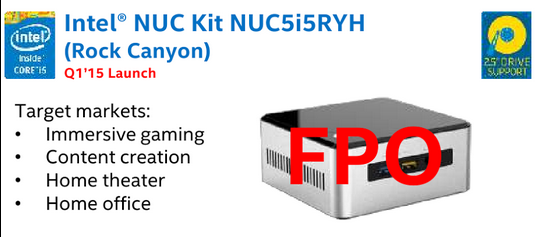 Code-named "Rock Canyon" in the slides, the higher-end gamer unit includes Intel's Turbo Boost built-in overclocking, and while Chipzilla doesn't detail the GPU it'll sport, it it pitching the unit as having a "brilliant HD experience" for driving 4K displays.
Later in the year will ship the "Pinnacle Canyon" that will have a built-in "boot management capability" providing an easy interface to booting multiple operating systems. ®
Sponsored: Becoming a Pragmatic Security Leader