Hack skirmish grounded Sony exec's flight after FAKE bomb scare
XBox and Battle.net networks also targeted by DDoSers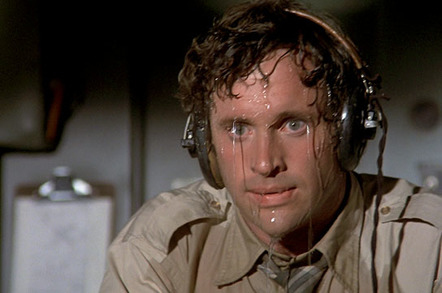 As Distributed Denial of Service (DDoS) attacks hosed not only Playstation Network but also XBox and Battle.net networks, it has emerged that a fake bomb threat grounded US flight 362, while Sony Entertainment Online chief John Smedley was aboard the aircraft.
A group (@LizardSquad was tweeting threats and invective in the vernacular of the since scuttled LulzSec hacker outfit, laughing as the PlayStation online gaming network went titsup.
Online gaming for Xbox Live including the new One and the older 360 consoles was now affected, with connectivity rated as "limited".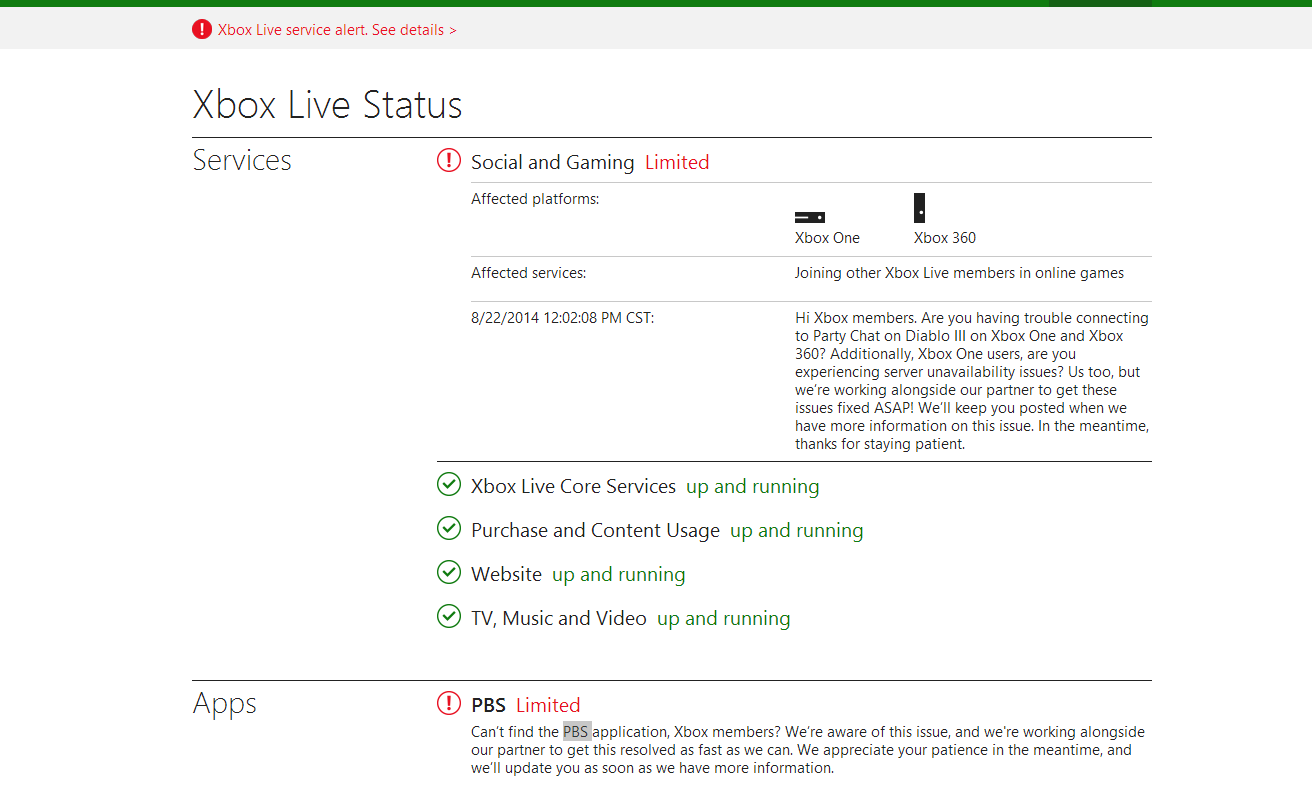 Xbox Live service alert
Earlier hackers launched DDoS against Battle.net affecting games including World of Warcraft, Diablo III, and League of Legends. Other games including the popular EVE Online game appeared to have been affected.
While the hacker group taunted Twitter users about the platform problems, Redmond has yet to state it was under DDoS.
A more serious attack which could land perpetrators in a US slammer involved a fake bomb threat made via Twitter to American Airlines that forced flight 362 to divert all 185 passengers on board from San Diego to Phoenix
Yes. My plane was diverted. Not going to discuss more than that. Justice will find these guys.

— John Smedley (@j_smedley) August 24, 2014
San Diego's Lindbergh Field was told Sunday that the FBI was diverting the plane after the threat of explosives on board.
.@AmericanAir We have been receiving reports that @j_smedley's plane #362 from DFW to SAN has explosives on-board, please look into this.

— Lizard Squad (@LizardSquad) August 24, 2014
But one hacker using the alias Famed (@famedgod) claimed responsibility for the PlayStation Network DDoS and accused LizardSquad of stealing credit.

Famed issues 'proof' of PSTN hack
The hacker published a YouTube Anonymous-style video explaining that Sony's PlayStation Network remained insecure since it was hacked in 2011, claiming that "jailbreaks can access hidden and prohibited content", "memory dumping can reveal the hidden servers which personal and main information is stored" and "simple hex converting and decryption lead to a full DDoS on PlayStation's main server data centre".
They added Sony should take lesson from Redmond's Xbox architecture and run the gaming and enterprise networks from different data centres.
"This took little to no effort to preform such an attack," they said in a digitized speech. "The fact you can't even stop the sign in from modded firmware is ridiculous." ®
Sponsored: Becoming a Pragmatic Security Leader