BBC goes titsup: iPlayer to News websites down – Auntie working to fix it
Did DDoS attack on Sony kick Beeb TV offline?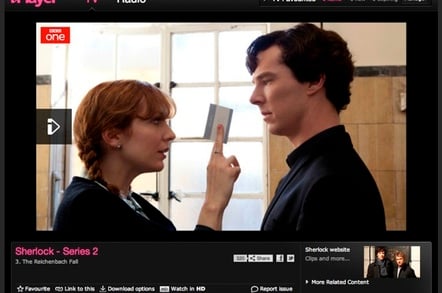 Updated The BBC's web servers fell over today, taking down its online news and iPlayer services – but it's unclear whether the outage relates to the significant Distributed Denial of Service attack hitting Sony's gaming network right now.
Sony's Entertainment Online chief confirmed earlier today that the media giant was suffering a "large scale DDoS attack". The company is slowly attempting to regain full control of its network.
Meanwhile, the web-based version of the BBC's iPlayer service is - at time of publication - spewing out an "internal error", along with other BBC sites.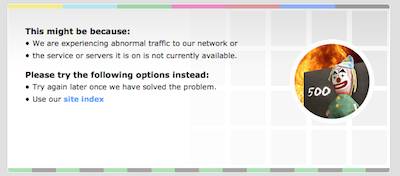 No BBC telly shows for you!
The BBC said on Twitter that it was aware of the technical glitch, however it didn't explain what had gone wrong at time of publication.
We're aware of a problem that means some people can't access parts of @BBC Online. As soon as it's fixed we'll let you know.

— BBC iPlayer (@BBCiPlayer) August 24, 2014
A group going by the name of Lizard Squad laid claim to the DDoS attack hitting Sony earlier today. It alluded to support for terror fanatics ISIS.
Today we planted the ISIS flag on @Sony's servers #ISIS #jihad pic.twitter.com/zvqXb2f5XI

— Lizard Squad (@LizardSquad) August 24, 2014
The Lizard Squad claimed in a separate tweet that "Kuffar don't get to play videogames until bombing of the ISIL stops".
The Register will update this story if we hear more. In the meantime, are you seeing the networks of any other entertainment outlets being knocked offline by a suspected DDoS attack? Tell us more in the comments section. ®
Updated to add at 2010 GMT
The Beeb's websites, as you've probably noticed, are returning to normal service.
Sponsored: Your Guide to Becoming Truly Data-Driven with Unrivalled Data Analytics Performance