SDN? More like $$$DN: Sales to soar from $1bn today to $8bn by 2018
But bit-shuffling box sales will rise by even more, says IDC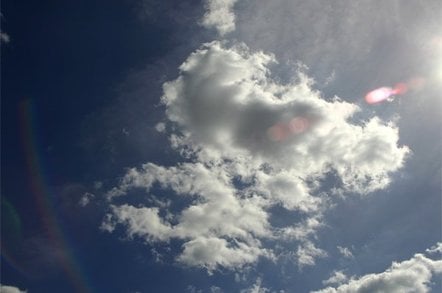 Analyst outfit IDC has gazed into its crystal balls and decided software-defined networking (SDN) will bring US$8bn through the door in 2018, a fund-manager-gratifying increase over the $960m it will account for in 2014.
The market-watcher says the $8bn will come as businesses buy more converged infrastructure, shift their workloads to the cloud, build the kit needed to cope with server virtualisation and operate at bigger scales to cope with the mobile/social/IoT hypegasm.
Selling $8bn of anything is impressive, but as SDN is potentially destructive it is worth exploring what that big pile of cash will mean in the context of the wider networking market.
IDC has put its name to a $50.14bn figure for networking kit sales in 2018, taking into account ethernet switches, routers, WLAN, WAN, enterprise video and telepresence kit, plus fibre channel and InfiniBand boxen.
Sales of those categories of kit will increase from $42.5bn in 2014, so will actually grow faster than SDN in dollar terms but much slower in terms of annual growth rates.
SDN, then, is definitely a thing. It's harder to say if networking boxen are less of a thing any more, because sales in the years leading up to 2013 weren't exactly buoyant due to nasty global economic conditions.
Nor is the analyst saying just what the networking hardware market would have looked like if SDN had not come along.
Perhaps there's good news all-round here, with SDN representing a new market while the market for "traditional" boxen has life in it yet. ®
Sponsored: Minds Mastering Machines - Call for papers now open