VMware buys CloudVolumes to speed app installations
Acquired tech said to 'de-compose' Windows, a job Microsoft was doing by itself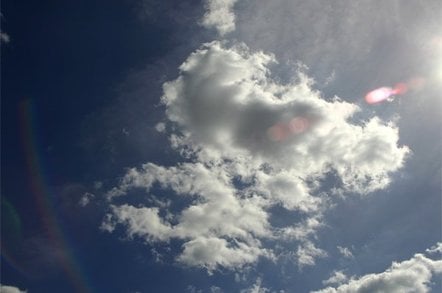 VMware has bought itself a pre-VMWorld snack, in the form of application delivery outfit CloudVolumes.
Virtzilla isn't saying how much it paid for the company, but is saying why: CTO for all things end-user Kit Colber has blogged enthusiastically about the newly-acquired outfit's "layering" technique that he says is all about "decomposing a Windows instance into a set of discrete pieces."
Those pieces could be the OS itself, an app, or data. The point of decomposition is, Colbert says, that once you've done it, adding the pieces back in becomes easier.
CloudVolumes' schtick is putting apps into desktops – be they physical or virtual – rather quickly.
Given VMware keeps banging on about delivering a mobile device app-store-like experience to any device, that ability will come in rather handy.
Colbert says "The opportunity we have with CloudVolumes is to extend that same simple, mobile-like process to the desktop" (and the server because there's no reason CloudVolumes couldn't do that, too).
Perhaps, however, VMware was struggling to get its own ThinApp tech to deliver this experience.
CloudVolumes' approach certainly looks clever: Colbert explains that it doesn't really install the applications it provisions to desktops.
"No files are copied, no settings are changed, and desktops no longer need to be powered on for IT to manage applications," he writes. "Instead, CloudVolumes leverages an innovative filesystem filter driver and, on Windows, a registry virtualization driver to make it appear to the guest operating system and other applications as if an application is installed, when in reality it resides on the layer that was added to the desktop."
The CTO even describes this as "last-mile virtualisation".
VMware and its new acquisition are both keeping schtum about the how many simoleans have changed hands. ®