Hear ye, young cyber warriors of the realm: GCHQ wants you
Get involved, get a job and then never discuss work ever again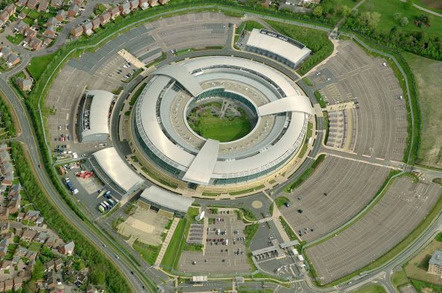 Spooks have called upon the good people of Blighty to help protect an airline from attack by a vicious group of nerdy cyber-terrorists.
That might sound like the secret services are getting a bit desperate, but don't worry kids: it's only a game.
The bods at GCHQ have announced a new part of the Cyber Security Challenge UK designed to unearth potential digital knights of the realm.
Named Astute Explorer, the next stage of the Challenge follows on from a narrative dreamed up by security firm Sophos.
Over the weekend, participants had to find a hard drive containing data from a fictional terror group called the Flag Day Associates.
On this was details of a plan to attack an equally made up aerospace company, Ebell Technologies, which was being targeted for failing to observe the internet protocol of cApitalising the second letter of a brand name rather the first. Or something like that.
Chris Ensor is deputy director for the National Technical Authority for Information Assurance, a branch of GCHQ, said: "We have designed Astute Explorer to really test candidates' cyber security skills. At GCHQ, like many other high tech organisations, we recognise the need for a skilled workforce, which is why we are delighted to once again support the Cyber Security Challenge to inspire the next generation of cyber security talent."
The challenge involves scanning lines of code for vulnerabilities. People who get involved are asked to analyse these lines and then explain what is wrong as well as how to fix the problem.
The "most impressive candidates" will be asked to report for duty at a secret location, where they will carry out investigations in teams.
Some of these participants will then be chosen to take place in the final of the Challenge, which will take place next year.
"Astute Explorer is an ingenious game from GCHQ which will not only provide an enjoyable challenge but will test skills that are in high demand by employers in this sector," says Stephanie Daman, CEO of the Cyber Security Challenge.
"I would encourage anyone with an interest in how IT systems and the information they hold can be protected to sign up and give it a go."
Click here to register. ®
Sponsored: How to Process, Wrangle, Analyze and Visualize your Data with Three Complementary Tools