CIOs: Want to hit your IT suppliers where it hurts?
Sit down with The Register and tell us just how hard...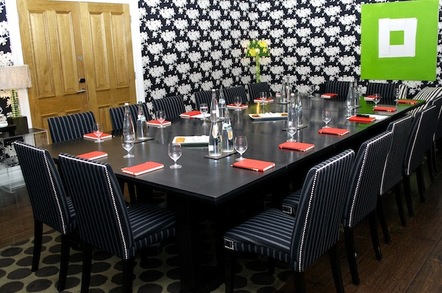 Reg Roundtable Some IT organisations seem to have their vendors just where they want them. The rest of us? Well, we're not keen, and we're starting to get mean.
That's why, following the success of our July Roundtable on IT governance, we're asking our senior Reg readers to come to our next roundtable to pick apart another of the big IT conundrums:
Vendor and supplier management
The date is September 30, and you can sign up right here.
We'll be asking the big questions, like how do you know you're getting the best deal? Can you trust anything these guys tell you?
Whether it's dealing with evasive outsourcers, cantankerous contractors, sloppy software vendors, or hard-of-hearing hardware suppliers, we want to hear from you. And so do your peers.
The format is simple. We assemble a number of high-ranking Reg readers at the Soho Hotel in Central London. We have a formal discussion for 90 minutes, chaired by Reg contributor and former CIO Dominic Connor. We want to work out where we are now, where we should be in the future and what vendors and users need to do to get us to this new nirvana.
We then continue the discussion informally over wine and cocktails.
All of this is conducted under strict Chatham House rules, and all reports are anonymised and checked back with participants before being published. You can see the fruits of our last discussion here.
The aim is to document what is and isn't working in the view of real-world IT execs in real-world jobs. Over time, we want to build a manifesto, a call to arms if you will, for execs and suppliers who want to make technology work for the common good, not just for account managers.
Whether you care about a brave new world of IT, or just care about swapping war stories and learning a few new tricks with your peers, come and join us by signing up here. ®